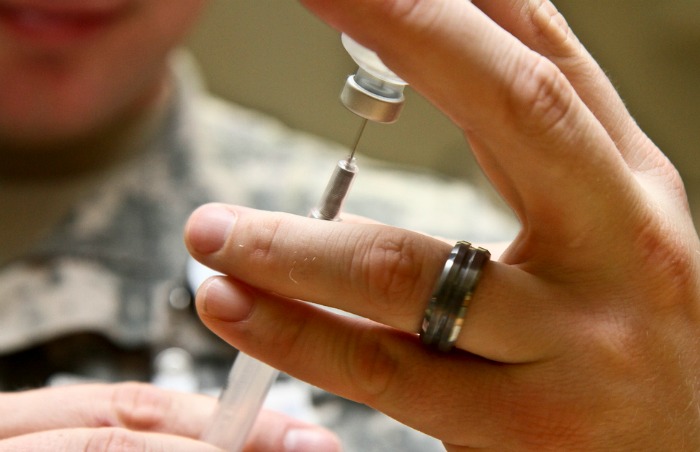 Sixteen new GP-led COVID-19 vaccination services are set to start vaccinating people across Cheshire in the first weeks of 2021.
They include one in Nantwich, two in Crewe, and in other towns including Alsager, Middlewich, Congleton and Macclesfield.
They will initially focus on protecting those in the highest risk category.
Exact go-live dates are subject to national vaccine supply but are scheduled to go live this week and next in Cheshire East and Cheshire West and Chester.
The new sites will be additional to existing GP-led vaccination sites in Winsford and Frodsham which went live before Christmas.
A small number of pharmacy-led sites have also been identified across Cheshire.
These will support GP-led services where required to ensure residents are vaccinated as quickly as possible.
Vaccinations also started at Leighton Hospital run by Mid Cheshire Hospitals NHS Foundation Trust on December 28.
Approval of the Oxford University vaccine which is more versatile will see an expansion of the programme targeting care home staff and residents.
NHS organisations have also been asked to start vaccinating frontline health and care workers such as nurses, doctors and social workers.
Priority groups for vaccination are determined by the Government following advice from the Joint Committee on Vaccination and Immunisation (JCVI).
Dr Chris Ritchieson, Medical Director at Cheshire West Integrated Care Partnership, said: "We understand that people are anxious to receive a COVID-19 vaccine as soon as possible.
"However, please don't contact your GP practice, local hospital or council to seek a COVID-19 vaccine appointment – appointments cannot be made in this way.
"If you're eligible for a vaccine, but are yet to be contacted, please remain patient.
"You will not be missed."
GP Dr Paddy Kearns, Medical Director at Cheshire East Integrated Care Partnership, said: "This is just the beginning of the largest vaccination programme the country has ever seen.
"We will make sure that the people who need it most – and those that care for them – are able to access the vaccine in a safe way with the least delay."
Help the NHS deliver the COVID-19 vaccination programme effectively by following this simple guidance:
• We will contact people in the priority groups when it is their turn to receive the vaccine. Please do not contact the NHS to seek a vaccine before then.
• When you are invited for a vaccine, please act on your invite and make sure you attend appointments when you arrange them.
• Please continue to wear a face covering and abide by social distancing and hand hygiene guidance as, until the vaccine has been fully rolled out, this is the most effective way to save lives.
GP practices across Cheshire will continue to offer routine appointments to those who need them.
You are advised to contact NHS 111 first – either by dialling 111 or online at 111.nhs.uk