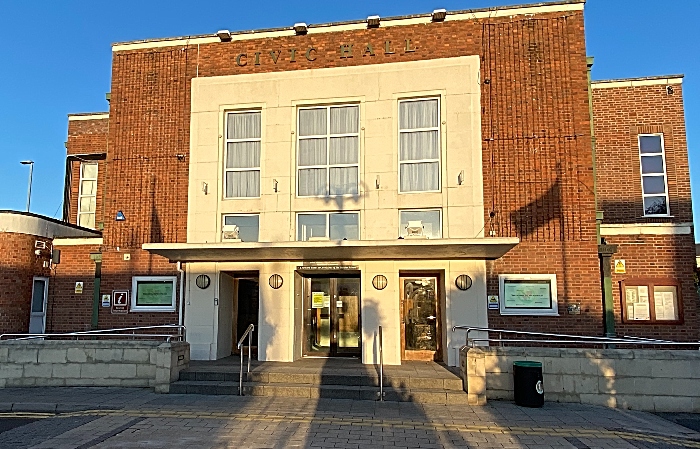 Nantwich Civic Centre is being turned into the main vaccination hub for the town.
The venue's main hall on Market Street is being taken over by NHS ready to start the mass vaccination rollout programme.
It is hoped that all those in the four key categories will receive at least the first dose of a COVID vaccine before middle of February, as the country begins another 6-week national lockdown.
This means residents in care homes and their carers/staff, anyone classed as clinically extremely vulnerable, everyone over the age of 70, and frontline NHS and social care staff should receive a vaccination in the next six weeks.
Nantwich Town Council clerk Sam Roberts confirmed: "The Civic Hall is to be a vaccine centre for our area.
"I can confirm the main hall has already been set up by the NHS ready to commence vaccinations, but we have not received any further details at the moment.
"We have been working with the team out of the doctors surgery behind the Civic Hall."
Dr David Holden is Clinical Lead for Nantwich and Rural Primary Care Network which is made up of five local GP Practices – Audlem Medical Practice, Kiltearn Medical Centre, Nantwich Health Centre, Tudor Surgery and Wrenbury Medical Centre.
He said: "I am thrilled we can finally begin to vaccinate our local population.
"We have all been working hard to establish a robust system within our vaccination centre and I send out my personal thanks to all involved, including the staff at Nantwich Civic Hall, who have been so very accommodating and have worked with us to create a safe and effective vaccination process for our patients.
"To all of our patients, we ask for your understanding, we will be concentrating on our elderly and most vulnerable populations first.
"We will be working to the government guidance, which may be subject to change and you may be called at short notice.
"In the meantime, please continue to keep to the rules and follow the advice of 'stay home, protect our NHS and saves lives'.
"While you are waiting for your turn, please follow the rules of the national lockdown that started in England at midnight on Tuesday ( January 5).
"We wish everyone the very best for 2021 and please keep safe."
It means other services that used the Civic Centre – including the Blood donation service – will be looking for alternative accommodation in the short term.
The Government is hoping to to vaccinate up to two million a week across the UK, with the aim of vaccinating 13 million people by middle of February.
The new lockdown announced by Boris Johnson last night, is due to be reviewed on February 15 – the start of the school half-term.
Until then, all schools, colleges, non essential shops, leisure venues must close.
All residents are urged to stay at home, and are allowed to exercise outside alone or in their household bubble once a day.
Only essential travel is allowed for those who cannot work from home, for essential food shopping, for medical appointments or emergencies, and for those escaping domestic abuse.
This year's GCSE and A level exams have been cancelled. Nantwich pupils in years 11 and 13 will find out tomorrow how their grades will be calculated.
Retail, hospitality and leisure businesses in the town – including pubs, restaurant, hotels – are to receive a one-off grant worth up to £9,000 to help them stay afloat during the new lockdown.