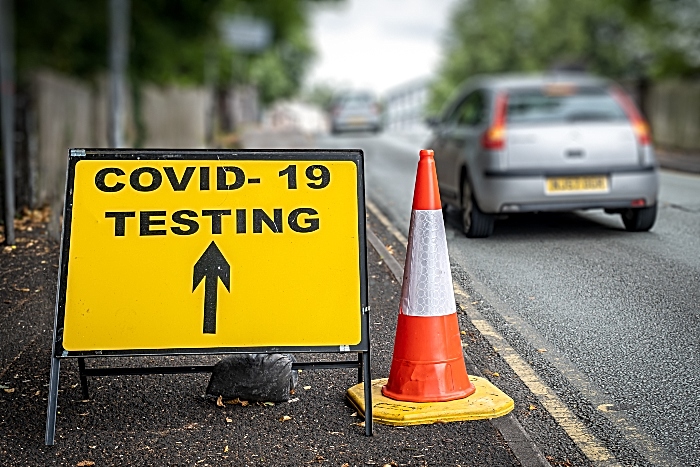 Cheshire East Council leader Sam Corcoran believes "at least 10%" of the borough's population have had Covid-19, writes Ethan Davies.
The Labour leader said today there have been 13,930 confirmed Covid-19 cases in Cheshire East — an increase of 275 from the day before.
He added: "To put that in some perspective, the population of Cheshire East is about 380,000.
"So 13,930 represents about 4%, or just under — that's one in 25 of the population who have already tested positive for Covid-19.
"Given the low rate of testing during the first wave, that suggests that at least 10% of the population have already had Covid-19.
"However, to get herd immunity, you need to have at least 70% immunity, and most vaccination programmes aim for 95% — so we really need the vaccination programme."
Cllr Corcoran also delivered a warning that pressure on hospitals would continue to increase — but added he could see some light at the end of the tunnel.
"The numbers of infections have increased sharply in the last two weeks, and we know hospital admissions tend to follow a week or two behind infections.
"So the pressures on the NHS locally, will increase for the next few weeks.
"I am hopeful that the infection rates after a peak due to the Christmas [rules] relaxations will plateau due to the Tier 3 and Tier 4 restrictions, and then begin to fall due to the impact of lockdown.
"But the next few weeks will be difficult for the NHS.
"So please do stay at home, and if you do go out, stay two metres apart, wear a mask, don't touch your face, and wash your hands thoroughly with soap and water as soon as you return home."
CEC's current rolling 7-day infection rate is 462.3 cases per 100,000 residents — below the UK average of 581.6.
The vaccination programme in Nantwich began yesterday (January 7) at Nantwich Civic Centre, aiming to vaccinate everyone in the top four categories by mid February.