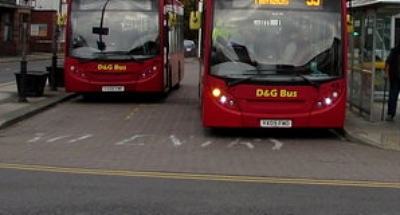 Cheshire East Council has lifted timing restrictions on travel for holders of concessionary bus passes.
The move aims to support the Covid-19 vaccine roll out for elderly people and disabled residents.
All English national travel concessionary bus pass holders are now allowed to travel free of charge before 9.30am each day.
All bus operators have been told about the change and asked to inform their staff.
Cllr Craig Browne, deputy leader of Cheshire East Council, who has responsibility for strategic transport, said: "This is excellent news for our more-vulnerable residents as it allows concessionary bus pass holders greater flexibility to attend vaccination appointments.
"It is really vital – for everyone's health – that people attend on time to get their jab, when invited to attend a vaccination centre.
"I would emphasise, however, that people should continue to stay at home whenever possible and only travel when it is necessary under the government guidelines – such as for essential shopping and health appointments.
"If you do travel, remember to wear a face covering and keep two metres apart from others."
In line with government guidance, all residents need to reduce non-essential travel as much as possible to reduce the spread of Covid-19 and save lives.
If you do travel by public transport, it is a legal requirement to wear a face covering.
Some changes to local bus services have been introduced due to falling passenger numbers during the latest Covid-19 lockdown restrictions on unnecessary travel.
For details of these visit the operators' individual websites or visit the council's website at:
www.cheshireeast.gov.uk/public_transport/bus/bus_service_timetables.aspx