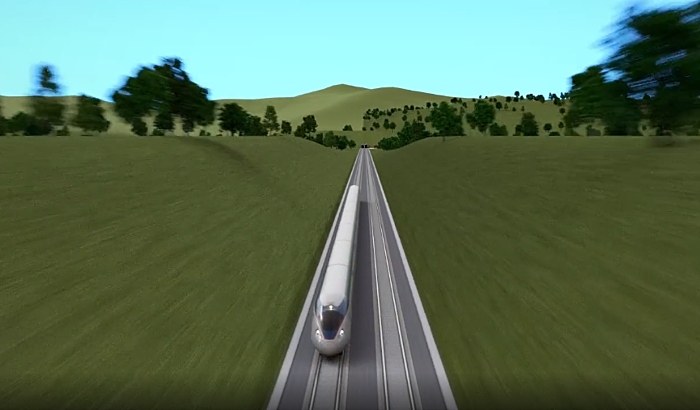 Crewe and Nantwich residents are being urged to have their say in the latest consultation for phase 2a of the HS2 scheme.
Phase 2a will connect the controversial high speed rail line to Crewe from Birmingham and Crewe.
The current consultation invites comments on the potential impact on road traffic and the natural environment.
It comes as the Phase 2a Hybrid Bill has been granted Royal Assent, which makes it law and gives the go ahead for the next part of the HS2 railway network to be built between Birmingham and Crewe (known as Phase 2a).
And as the council pushes forward with projects to transform Crewe and the wider area to be ready for HS2's arrival, including its proposals for Crewe Hub Station.
The consultation seeks views on whether new railway stations or improvements to existing railway stations should be included in the proposals and whether any railway lines should be reopened.
Cllr Craig Browne, deputy leader of Cheshire East Council, said: "This latest consultation presents those impacted by the scheme with another opportunity to raise their concerns directly with government and I would encourage people to make sure they have their say.
"The council will be submitting its own response to this consultation and will be making the case that the maximum levels of mitigation should be offered to those negatively affected by the scheme.
"HS2 is a strategically important project and will drive increased business confidence to invest in Crewe.
"This will create opportunities to not only enhance the town of Crewe, but also the wider borough through the jobs, services and improved opportunities it can provide.
"Working with our strategic partners we are developing ambitious plans for Crewe and the wider borough and will continue to press the government to ensure the vision is delivered.
"We are also continuing to progress key projects – the North West Crewe Package will start this spring to improve the local road network around Leighton Hospital, while plans for the dualling of the A500 up to Junction 16 are also well underway.
"In addition, we will continue to work with HS2 Ltd on mitigation for those negatively affected by the HS2 scheme."
The consultation closes at 11.45pm on Friday February 26.
To access the consultation documents and for details on how to respond, visit: www.hs2.org.uk/phase2a
If you have any questions related to this consultation, contact HS2 helpdesk on 08081 434 434 or email: [email protected]