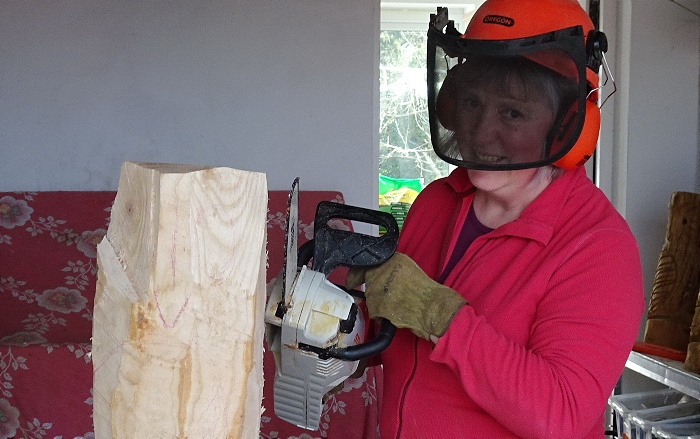 A kind-hearted Wistaston resident has donated a chainsaw art sculpture she produced to the village so it can be enjoyed by the community, writes Jonathan White.
Sandie Wilson, 61, handed over the 25-inch tall oak sculpture of an owl which has been placed on a plinth in Joey the Swan recreation ground in Wistaston by the Wistaston Conservation Group.
The group helped supply the wood from the area for the sculpture.
Wistaston Conservation Group have put the owl sculpture facing a Rowan tree, which was planted in memory of John Wood, their late Chairman, who passed away last year.
Chainsaw art is a combination of the modern technology of the chainsaw and the ancient art of woodcarving, which Sandie started as a self-taught lockdown hobby.
She has now spent four months getting the feel for the chainsaw, along with learning the angles, pressure, and control.
Her talents can now be seen by all visitors to the area.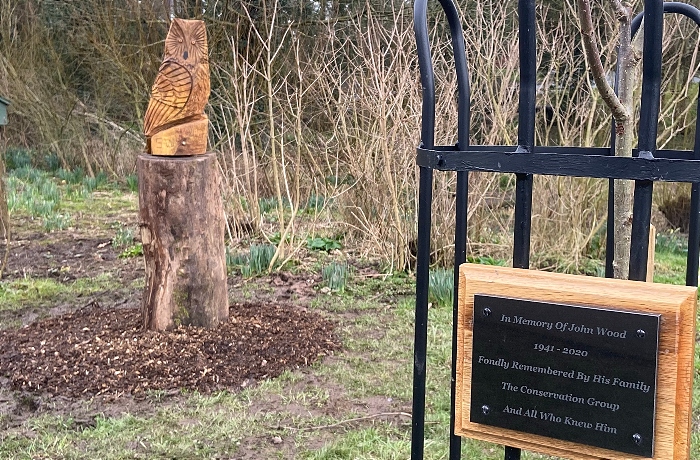 The safety equipment she uses with her Stihl chainsaw includes helmet and safety visor, chainsaw chaps, gloves, mask, and hearing protection.
Sandie has also produced chainsaw art sculptures of tree spirits and other owls.
She said: "I first saw chainsaw sculptures at the Cheshire Showground.
"My first sculpture turned out looking more like a fat chick, but it is in our garden taking pride of place.
"Chainsaw sculpturing has turned into something I have loved learning.
"I am picking up more skills and techniques and spend a lot of time watching instructional videos on YouTube."