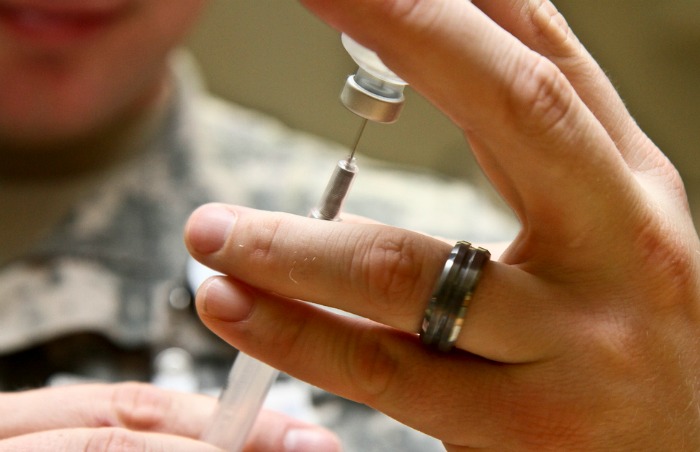 Covid vaccine supplies to Cheshire East will be stepped up again, having been 'throttled back' by government, writes Ethan Davies.
CEC Labour Council Leader Sam Corcoran also admitted there had been "teething problems" at the opening of a mass vaccine centre at Alderley Park.
Cllr Corcoran said: "The vaccination programme is going very well.
"Indeed it was going so well that there was a government decision to throttle back the supply of vaccines to Cheshire East so that other areas could catch up.
"I did have some concerns about the mass vaccination site in Alderley Park being set up at the same time the vaccine supply was being throttled back.
"Indeed, there were some teething problems but I am pleased to report the vaccine supply in Cheshire East is now increasing again.
"Over-55s should receive a letter shortly. You can go into a mass vaccination centre using the national booking system, or you can wait — probably only for a few days — to be invited by your GP to a local vaccination centre, organised by primary care networks."
The Alderley Park site was currently delivering 650 jabs per day, with capacity to do 1,000. There are plans to expand this figure even further in the coming weeks.
Latest NHS England figures show half of Cheshire and Merseyside residents have had their first dose of the vaccine.
The weekly statistical release from NHS England on Thursday (March 11) shows that, up to March 7, 46% of all over-16s in Cheshire and Merseyside have been given their first jab.
In Cheshire alone, 91.3% of all over 60s have received their first inoculation.
Clare Watson, Accountable Officer of NHS Cheshire Clinical Commissioning Group (CCG), said the vaccine programme for the area remains on track.
She said: "April 15 is not that far ahead but we are confident of hitting that target.
"We have been working to break down those patients that have not been vaccinated by primary care networks, so they can provide assurance to the CCG they are targeting and working with those hard to reach patients.
"We are now in cohort 8. That is the last but one before the April deadline.
"It's really excellent performance for all primary care networks with all cohorts.
"We are also making provision for the fact that some second doses will need to be done over the bank holiday weekend at Easter.
"We know nationally that vaccine supply is tight. We are not currently [worried] about vaccination supply in Cheshire West.
"We are one of the best if not the best as a CCG in the north west and we are on track in terms of meeting national targets. It is a national supply issue."
Cheshire East's rate of infection is currently 63 cases per 100,000 residents, with the England average 62.8.