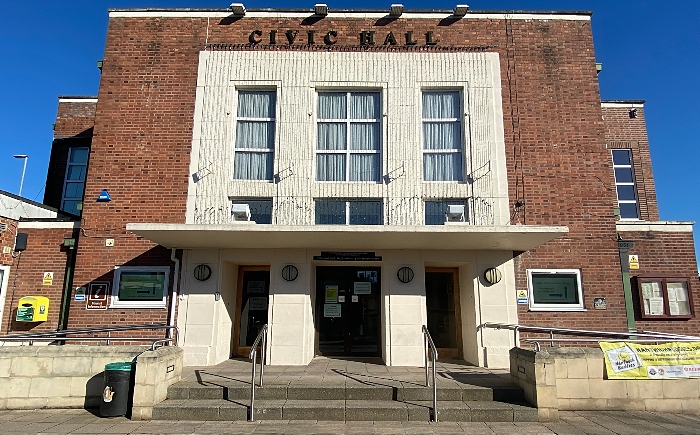 Dear Editor,
Letter sent to Nantwich Town Council.
I have examined the summary of the Capital and Revenue Budget for 2021/ 22 and would make the following general observations.
Since the Tax Year 2015/2016, the amount of precept paid by band e properties to Nantwich Town Council has increased from £109.68 to £213.63 that is a net increase of £103.95, which represents an increase in excess of 94 percent.
In the Tax Year 2010/2011, the precept on a band e home was £34.34. Over 11 years this exceeds a 6-fold increase. The increases have been in excess of any measure of inflation as measured by RPI, CPI or increase in Average Earnings.
During this period, the numbers of new houses built within the boundaries of Nantwich Town Council will have increased considerably providing an increased source of income to meet expenditure.
The accounts available in your communication simply provide a summary of both income and expenditure under broad headings and do not permit forensic scrutiny of expenditure. Specifically, they do not provide financial evidence of a Town Council that is acting prudently and delivering value for money for the residents of Nantwich.
Under current legislation, the Town Council has been able to avoid any form of referendum by residents to support these substantial percentage increases in the precept. Cheshire East Borough Council would have to obtain a mandate through a referendum before imposing such percentage increases.
Under the Freedom of Information Act, I am now formally requesting a full copy of your reports and accounts for current tax year as well as a copy for the previous tax year. This documentation should provide a full analysis of your income and expenditure and how the Town Council have chosen to spend council taxpayer's money in a clear and forensic format.
No doubt it will be illuminating to see what actions and strategies the Town Council has employed to reduce costs. Dare I say an exercise regularly undertaken in the private sector. Salary and associated costs are normally the largest financial commitment to any employer, irrespective of whether you work in either the public or private sector. I understand, the Town Council plan to appoint a Town Ranger at a basic salary cost of £22,735 despite the financial pressures it is currently experiencing.
When you respond to this communication perhaps you could explain the cost benefit of this proposed appointment to the taxpayer of Nantwich.
I would also refer to Page 4 of the Report (Extracts from the Minutes (Finance |Committee 29th October 2020)
I refer specifically to Councillor Statham's comments at the bottom of page 4. Quote. Councillor Statham expressed concern relating to cost control and believed not enough work had not been carried out to reduce costs. He could not support the budget proposal.
He believed that he had found an additional £100,000 of potential savings on expenditure. Please explain why his comments were ignored and why no further steps were taken to revise expenditure.
When the lockdown and COVID Restrictions came into force in March 2020; was it not obvious, this was going impact on the whole of the UK Economy? Why did it takes 6 to 7 months for the Town Council to agree a revised budget and then agree to a 42% increase in the precept for the tax year 2021/2022?
Again, Under the Freedom of Information Act I would ask you to clarify what strategies and work was undertaken in respect of the potential cost savings identified by Councillor Statham?. The old management maxim comes to mind, 'No one plans to fail but they fail to plan'.
Public Toilets: Probable expenditure is £56,082 but there is no income recorded. Please explain why public toilets cannot be operated producing a surplus. Service users should at least meet all costs including operational costs plus surplus to support future capital expenditure.
Allotments: Probable expenditure is £15,071 against income, £12,274, which means the taxpayer, is subsidising allotment holders. Surely, this should make an operating surplus? and begs a further question why are taxpayers subsidising allotment holders?
Civic Hall: Probable expenditure is £292,627 against income of £18,742. Although I understand that the last twelve months would have made hiring out the Civic Hall almost impossible because of the series of lockdowns I would ask whether the charging structure needs to be reviewed and updated. Having attended modern jive events in the not distant past I was charged in the region of £12.00 per ticket and guess that the organisers were making a profit.
The Market: Probable expenditure of £164,602 against income of £71,000. It would therefore appear that the residents are subsidising the rents charged to stall holders who are operating a business for profit. As store holders are not subject to business rates making their operational costs lower than a traditional retailer perhaps you could also clarify the rationale behind the Town Council charging structure for store holders. I also understand that the Town Council is expecting to fund a major capital expenditure project in terms of roof renewal. Could you explain how this is going to be paid for. In other words, how and when are the Town Council going to make provision for this expenditure? Or can we expect yet another major percentage increase to meet cost of this major
building programme of work in 2022/2023?
Talk of the Town: The communication issued in February 2021 again at a cost to the Nantwich Residents, made no reference to the proposed increase in the Town Council Precept that was apparently authorised on the 29th October 2020. No explanation was provided as to why the increases were necessary. The publication in my opinion was poor, ineffective and a total waste of taxpayers' money. There was no real or tangible information provided in the leaflet. The information could simply be provided on the Town Council's Website at a considerable cost saving.
The New Corporate Strategy: Could you clarify whether all households were sent a consultation document to seek their views. If they were not consulted perhaps you would clarify the reasons behind the decision not to follow a consultative process. I understand from many of my friends from around the country that their respective councils seem to consult with council tax payers on a regular basis.
Finally, I am somewhat surprised and taken back at Councillor Moran's remarks appertaining to the fact that the increase equates to £1.00 per week per household less than a cup of coffee. For those people furloughed or have lost their job due to COVID 19 this could be considered as an insensitive or patronising comment. (Recorded on page 3 of the minutes of the Finance Committee meeting dated 29th October 2020). Furthermore, the remarks take no account of the historically exponential increases in Council Tax over the last few years.
It does appear that residents are almost looked upon as "Cash Cows" because it is so easy for certain Town Councillors to see householders as an easy source of revenue.
I look forward to receiving your response to my correspondence together with the specific information I have requested under the Freedom of Information Act. In the meantime, please feel free to circulate my communication to all members of the Town Council.
Yours,
Ian Hughes
Nantwich