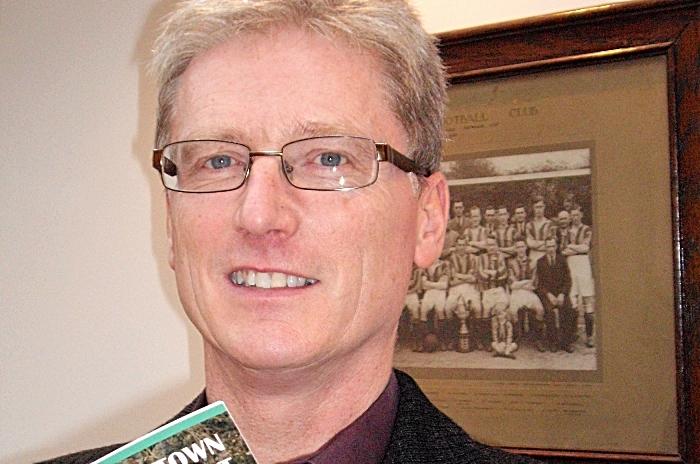 Sales of the "The Ultimate Book of Nantwich Town FC" have raised a massive £1,200, writes Jack Beresford.
Proceeds from sales have now been donated to two charities supporting NHS and care staff who have worked throughout the coronavirus pandemic.
£602.24 has been donated to the Mid Cheshire Hospitals Charitable Fund COVID-19 Emergency Staff Wellbeing Fund, taking the fund's total to over the £10,000 figure.
The same amount has been donated to the Care Workers Charity COVID-19 Care Workers Crisis Fund.
The book was written by club historian Michael Chatwin and includes a huge compilation of all Nantwich Town match dates, results, goal-scorers, league tables and team photos to chart The Dabbers ups and downs in each season since our formation in 1884.
Players featured include a future Archdeacon of Manchester, the first man to captain England at both cricket and rugby, a Cup Final referee, and an England international in the making!
They are among nearly 2,000 players who have pulled on a Nantwich jersey and who are all included in the comprehensive new book on the Cheshire club.
Author Micheal Chatwin (pictured) said: "It's certainly taken a heck of a lot longer than I expected I'd originally expected it to take to write!"
A club spokesperson added: "Thanks again to everyone who has supported these charities through their purchase of the book, it is now sold out which is a fantastic achievement.
"We hope you enjoy reading about the clubs fantastic history."