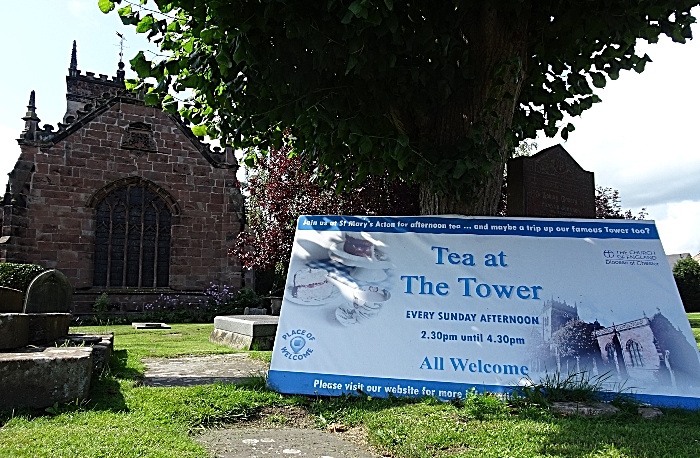 The "Tea at the Tower" community cafe in Acton makes a welcome return from Sunday August 29, writes Jonathan White.
The cafe has remained closed since March 2020 due to the Covid-19 pandemic.
"Tea at the Tower" takes place at St Mary's Church, on Monks Lane, every Sunday afternoon (2:30-4:30pm) throughout the year.
Hot drinks and cakes are available and donations are gratefully received.
On Sunday September 12, it will feature talented soprano Jessica Thayer, who will sing at 'Tea at the Tower'.
Jessica attended Malbank School in Nantwich before embarking on a music degree, followed by postgraduate studies and training in Italy.
She also starred in Hansel & Gretel in London to huge success, and has previously generously given her time to St Mary's Church when she performed at their 'September Serenade' fund-raising music concert in 2019.
"Tea at the Tower", run by church volunteers, began in March 2017 and raises valuable funds for St Mary's Church, a Grade 1 listed building.
Please continue to wear a face covering and use hand sanitiser whilst entering and leaving the church.
A representative from St Mary's Church, Acton said: "Tea at the Tower has been greatly missed – and our visitors have been asking us for some time about a re-start date."
There are plans to restart the guided circular walks in the near future. Please check the church website for further details.
For further information visit https://stmarysacton.org/