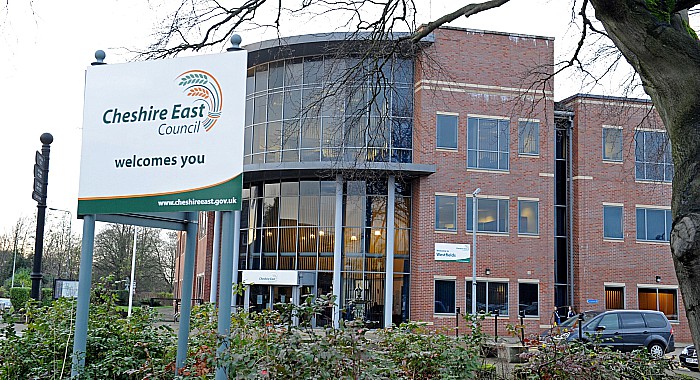 More people will need Cheshire East's emergency assistance scheme to support their families once the £20 universal credit uplift ends, a councillor has said.
The scheme provides rent deposits, furniture, white goods and emergency food to vulnerable people facing immediate hardship following a crisis or disaster or to prevent homelessness and to keep families together.
It was set up by Cheshire East in April 2013 and last year helped nearly 700 households who were struggling to put food on the table and keep a roof over their heads.
Alsager councillor Rod Fletcher (Lib Dem) told the corporate policy committee: "I have serious concerns after the end of this month, when this £20 additional Universal Credit is going to be withdrawn.
"I know central government says the idea of withdrawing it is to try and persuade people to go into work, however, quite a high percentage of these people on this extra Universal Credit were actually in work, some of them are being helped by local food banks.
"My concern is that, in the coming months, there could be many more people seeking help from this council.
"So all I'm asking is, please can we ensure this scheme is very well advertised, so that our residents that are in need know that we may be able to help them."
Cheshire East funds the scheme but Alex Thompson, the council's director of finance and customer services, said most of the payments do actually go to voluntary and community sectors to help them respond to people in crisis.
"Individuals will not necessarily know to come to the council, and whether they are aware of the scheme or not, they may go to a voluntary or faith sector organisation and it's working with those organisations to help them allow individuals to access to scheme," said Mr Thompson.
He added: "Checks are done with individuals to ensure that they are actually indeed in crisis, and part of those checks are making sure that we provide greater wrap-around support.
"So we don't just allow them to access the scheme and that is the end of it, we do then try and offer more support in terms of other services of the council and access to other organisations, whether it's food or goods or mental health or clinical support."
Cheshire East is now planning to go out to consultation on the scheme to make people more aware of it and to see how it could be improved.
Crewe North councillor Jill Rhodes (Lab) said: "We recognise there are people who are living in poverty, who are disadvantaged, whether they live in rural areas or suburban areas and we know that there's been a massive impact.
"We've seen the growth of food banks and we realise, the council, that we need to reach out to these residents and assist them in any way we possibly can.
"And, like others, I do hope that this scheme, this consultation, is well advertised and that people respond, because the council is really looking at ways in which it can more effectively, or as effectively as possible, actually support these vulnerable people and assist them in any way possible."