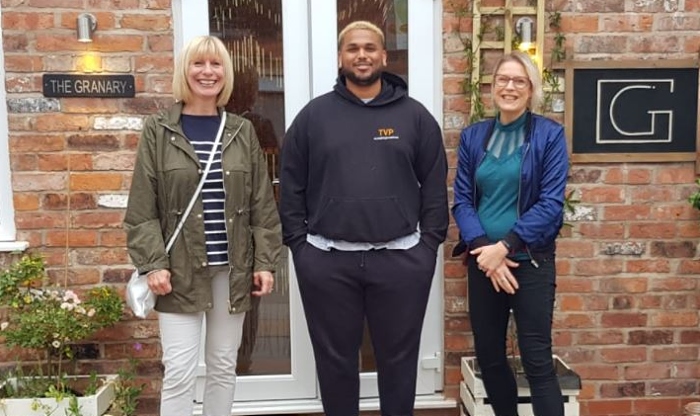 Volunteers of Nantwich Buddies are launching a new social group to help ease isolated people out of lockdown.
The "Happiness Hub" group aims to tackle loneliness by offering a friendly environment for people to enjoy.
Starting on Tuesday September 28 it will be hosted by The Granary Arts Cafe, behind Icon Thai on Welsh Row.
Funding for the group has come from Nantwich Town Council.
The weekly Tuesday night group is free to anyone to attend.
Therapeutic Counsellor and Buddies coordinator Kedren Elliott, who will lead the groups, said: "We know first-hand that being a part of any community group is great for your wellbeing.
"Our Nantwich Buddies have told us that volunteering during lockdown gave them a sense of purpose and helped boost their self-esteem.
"So we wanted to run a face-to-face group to help people live a happier and more meaningful life.
"We'd love for people to get involved and share ideas on activities and guest speakers."
The group will run every Tuesday from 8pm-9.30pm at The Granary Arts Cafe.
Attendees will be able to buy  vegan refreshments, have a chat and meet people in an informal setting.
Each month the group will have a happiness and wellbeing theme that will include guest speakers and fun activities to encourage interaction and friendship.
To find out more or register to attend, visit the Happiness Hub website or email [email protected]