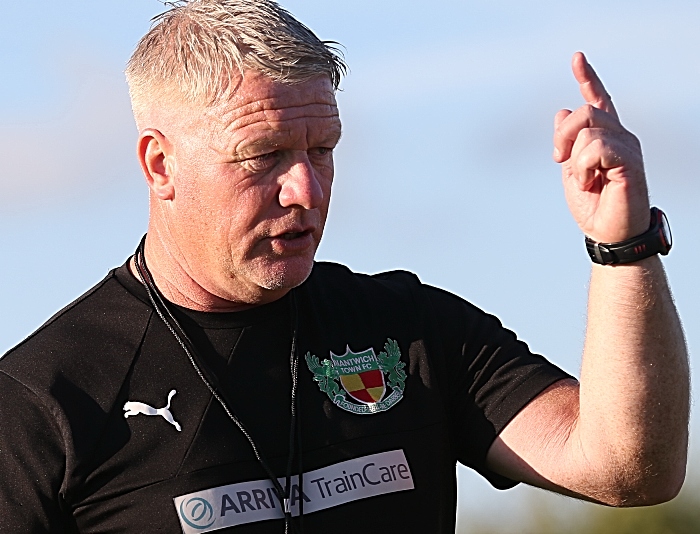 Nantwich Town extended their recent good form with a fine victory in front of a packed and noisy home crowd, writes Adam Bateman.
FC United looked to put the pressure on the Nantwich defence from the start.
And that is the way the game went for the majority of the first half, with shot after shot coming towards Matthew Gould's net.
Nantwich were penned back, although they did have the ball in the net on 37 minutes which was ruled offside.
FC United continued to dominate after the break, but slowly Nantwich worked their way into the game.
An FC United corner was headed home by Regan Linney but the referee blew his whistle for a foul on a Nantwich defender.
And just a few minutes later, Nantwich took full advantage as Daniel Cockerline pounced on hesitation in the homes side's defence, and slotted past Lavercombe to silence the home crowd.
A few more minutes later, Nantwich doubled their lead from the penalty spot.
Sean Cooke powered his spot-kick high into the net to send the away fans crazy.
FC United continued their assault on the away goalmouth late on but could not break through.
The hosts had 17 shots to Nantwich's five, but the Dabbers secured another clean sheet.
Jay Bateman (pictured) was in charge whilst Dave Cooke was serving his suspension.