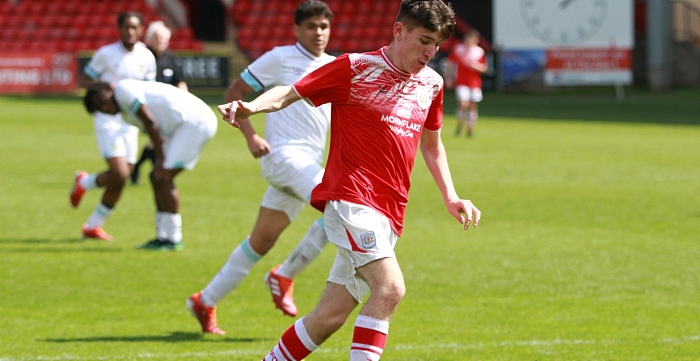 Reaseheath College's five football teams have ended their best season by winning or being highly placed in all their league tables.
The college's alliance with Crewe Alexandra's Football Education Academy means students had the chance to represent Crewe Alexandra in the Community and Education Football Alliance League (EFL).
And the its membership of the Association of Colleges Sport meant teams could play in the English College's Football Association (ECFA) league at several levels.
Additional coaching sessions and training programmes are also offered to Level 2 and Level 3 Sports courses and to first year undergraduates in Football Coaching.
Thirteen Reaseheath players joined Crewe Alex coaches Ray Walker and Jordan Edwards to collect their trophy on the pitch at Wembley Stadium on May 21 before the EFL League 1 playoff final between Sunderland and Wycombe Wanderers.
Sport and Coaching Development student George Edwards had a six-week trial with Crewe Alexandra after being selected by scouts.
He said: "It's been a big honour to represent a League One professional club and winning the league has been one of the best experiences I could have asked for.
"I've achieved all this in my first year at college, which has been amazing."
Some Reaseheath players also had the chance to play a league fixture against Burnley's affiliated team at Crewe Alexandra's Mornflake Stadium (pictured), which Reaseheath won 3-1.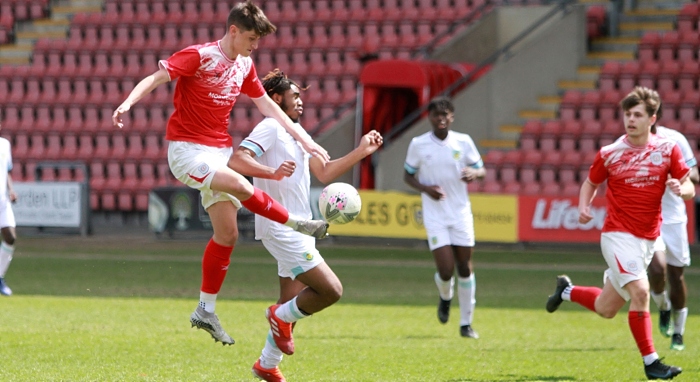 Reaseheath's four other teams enjoyed success in the ECFA league, which aims to provide quality national league competition for players in further education.
The Category 2 Mens' Team finished third in the North West Division 1 League.
Category 3 Mens' Team won the North West Team (West) League, and the Category 4 Mens' Team took second place in the North West Combination League.
The Women's team made incredible progress and finished third in the ECFA Premier League Group B.
Reaseheath Football Courses manager Dan Reece said: "This has been a magnificent result.
"Our teams have all had a fantastic season and I have been delighted with the spirit and enthusiasm of the players and their supporting peers."
For further details on football coaching degree see www.ucreaseheath.ac.uk/ucr-courses/bsc-hons-in-football-coaching
(Images courtesy of Tim Jervis and Reaseheath College)