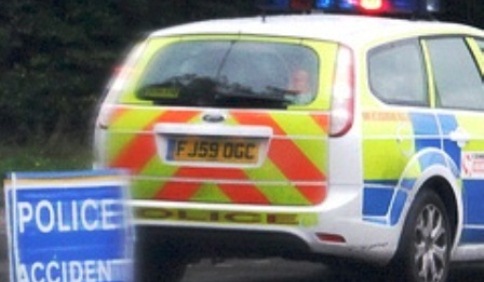 A Nantwich man was injured in a road collision near Tarporley in which another man died.
The men were walking on Eaton Road, in Tarporley, when they were in collision with a car.
The 25-year-old Nantwich victim suffered minor injuries in the accident, but the 51-year-old from Eaton later died at Countess of Chester Hospital.
The collision happened at about 12.45am early yesterday (Saturday May 18).
It involved a green Nissan Micra being driven by a 23-year-old woman from Holywell in North Wales. She did not suffer any serious injuries.
The driver was arrested at the scene on suspicion of drink driving, and also on suspicion of causing death by dangerous driving.
Police are appealing for anyone with any information to get in touch.
Police are keen to hear from anyone who may have seen the pedestrians walking along Eaton Road in the direction of Eaton Village just before the collision happened, or anyone who may have seen the green Nissan Micra before the crash, or anyone who may have witnessed the collision itself.
Contact Sgt Rachel Gallagher on the police national non emergency number 101, quoting incident 48 of 18052013, or anonymously on the Crimestoppers hotline, 0800 555 111.