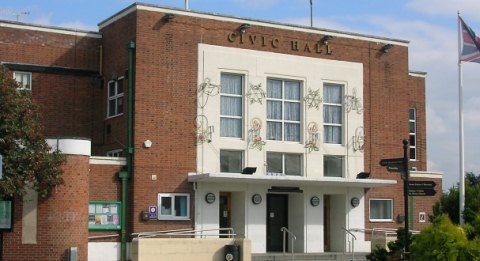 The Civic Hall in Nantwich pulls in comedy fans every month for 'The Very Best in Standup' and last night proved to be another exceptional evening, writes Claire Faulkner.
This was my first time at a comedy club, and didn't really know whether this would be for me.
I wasn't disappointed. The night started with compere Toby Hadoke who played the audience brilliantly, setting a high standard of comedy for the night ahead.
Andy White, from Birmingham, had the audience in stitches with a special rendition of 'The Flinstones'.
And Geordie Barry Dodds followed by interacting with the audience and keeping the jokes flowing.
The star of the night for me though was Sol Bernstein.  I can't believe I'd never heard of him before, he was brilliant.
The 84-year-old had the audience in the palm of his hand as once you started laughing at his jokes it was almost impossible to stop.
If you're a comedy fan and want a good night out, get a group of friends together and go to 'The Very Best in Standup' at the Nantwich Civic Hall.
You won't be disappointed.  It's a great night out, an evening packed with entertainment and good value for money.