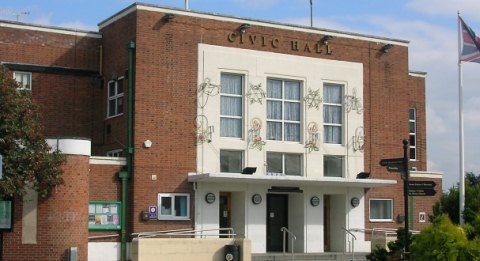 Nantwich residents could pay an extra £67 a year each for their town council to takeover the Civic Hall and other venues.
Nantwich Town Council says a rise in its council tax precept is needed to run the Civic Hall, indoor market, public loos and allotments from April.
The increase, which will see the household precept rise from £28 to about £95.60, was agreed by the town council's finance committee.
Cllr John Lewis, leader of the council and finance committee, told the Chronicle: "In the consultation over the transfer of assets, there were very few objections and we've said the increase would be about £1 a week.
"But we're hoping to make the assets more efficient and affordable. If we can make the Civic Hall more profitable, we may see more income to the town council and could look again at the annual precept.
"We're only taking these assets on because we think they're of value to the community. The response we've had is there is support for it."
Residents will be hopeful, like town mayor Cllr Arthur Moran, that there will be a reduction in tax from Cheshire East Council as it will have fewer assets in the town to maintain from April.
"People wanted us to take these assets on but there's a price to pay," said Cllr Moran. "If we didn't take them on, we don't know what Cheshire East would have done with them."
The town council rise will be discussed at  a full council meeting next week, January 9.