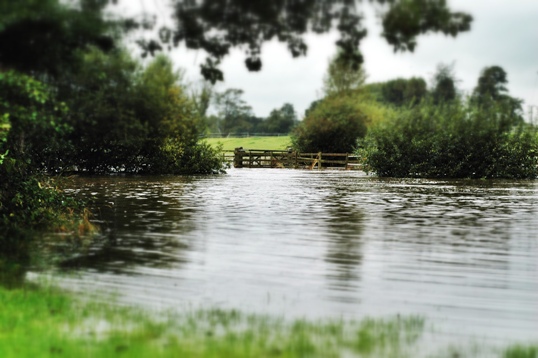 Cheshire Police have issued warnings to drivers as flooding continues to cause havoc in the county.
Further heavy rain has affected many roads and village and towns across the county, although no residents have had to be evacuated yet.
The River Weaver burst its banks in Nantwich yesterday, causing localised flooding and blocking footpaths along the Riverside Loop and Mill Island areas.
It remains under a Flood Warning by the Environment Agency, with residents saying it's the highest it has been for decades.
These pictures were sent in by Nantwichnews reader Tony Winterbottom show how high the water levels are.
Much of the River Weaver catchment is on Flood Alert in Cheshire.
Officers have visited homes in and around Castle Street in Northwich to offer help and advice to those in the areas particularly affected by localised flooding.
Residents are asked to check on elderly neighbours or relatives in the areas affected by flooding, and to tune into local radio and television news for important updates.
Motorists are urged to only set out on journeys if they are absolutely necessary as driving conditions prove difficult because of large areas of standing water on the roads.
The following areas have been particularly affected by local road closures.
Middlewich – areas around the Trent & Mersey canal
Northwich – town centre around the Bull Ring
Little Bollington – Park Lane
Dutton (Near Frodsham) – areas surrounding the Trent and Mersey Canal.
Residents and motorists who encounter any serious difficulties are advised to ring 101.