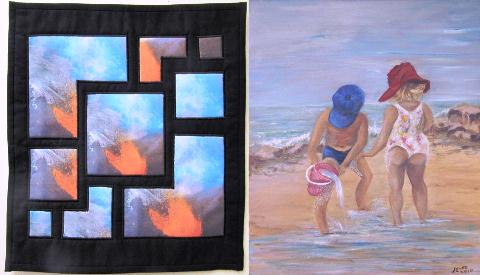 Nantwich Museum has unveiled a programme of exhibitions for 2013 in the Millennium and Community Galleries.
Current exhibitions include "Yes we CAN Paint" and "The Breakaway Textile Group" exhibition at the Pillory Street venue.
On Saturday January 12, the popular Nantwich Camera Club 2013 Photographic Exhibition opens in the Millennium Gallery.
The Battle of Nantwich exhibition in the Community Gallery follows on Tuesday January 15 just in time for the 2013 re-enactment of the battle by The Holly Holy Day Society on January 26.
Future exhibitions feature art and craft of local children and artists, Nantwich in old photographs and a celebration of salt making in the town recounting the story of Nantwich brine.
A major exhibition taking place in both galleries opens on Saturday July 27, considering 100 years of food in Nantwich.
A museum spokesman said: "The Museum's Research Group is currently busy preparing for the various heritage exhibitions!"
Contact Nantwich Museum on [email protected] , call 01270 627104, or look out for posters around the town and visit the website: http://www.nantwichmuseum.org.uk/