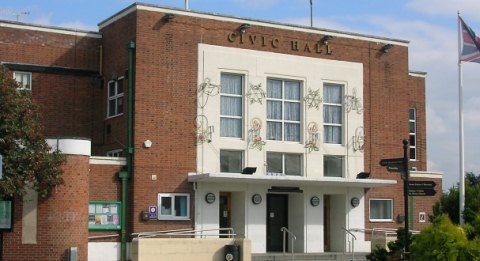 Another high-class mix of stand-up comedy kept a packed crowd in Nantwich Civic Hall on their toes – even the Jedis!
Four quality comedians provided three hours of stunning entertainment, and the promoters got the running order spot-on.
They also have one or two members of the audience to thank as well – one in particular who was given an ovation of her own at the end!
For it was the brilliance of Paul Tonkinson who provided the perfect side-splitting set to leave the punters clutching their sides in satisfaction.
Tonkinson's rubber-faced masterpiece sketches of everyday relationships, kids and marriage had us all nodding in recognition.
From the energy assassins to the wifey wine evenings, his hilarious observational humour was delivered with perfect timing.
It helped that Tonkinson's audience had been perfectly prepared by the earlier acts, compered nicely by Irishman Andrew Ryan.
Geordie comedian Dave Johns was first on to set the tone for the night, with a brilliant mix of clever gags and downright daftness.
Safe to say there won't be star on the black backdrop for Johns, he certainly didn't die on stage last night.
A new face in Nantwich was the diminutive  Julian Deane, and the middle act made a big impact.
With a string of sharp one-liners, Deane delivered a high-energy set which was fitting for the occasion and provided the ideal appetizer for Tonkinson's fabulous finale.
And the last word should be saved for front row Mary…
Roll on the next live show at the Civic on Friday June 7, click here for details.