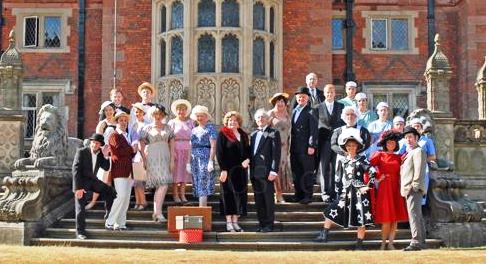 Members of Acton Amateur Operatic Society are preparing to take to the stage for their latest production.
The charity organisation, based in Acton near Nantwich, will perform their version of  "Me and My Girl" at the Lyceum in Crewe.
AAOS has been producing excellent shows since it was first formed 93 years ago back in 1920.
Now with around 80 members in the organisation, they are able to stage productions for a week, with the latest running from October 22 to 26.
AAOS spokesman Chris Prophett said: "We are one of the last charity musical societies left in Nantwich/Crewe, who put on performances at the Lyceum.
"We have 50 on stage members and 30 back stage, but we're always looking for more if anyone is interested!"
Time of shows from October 22 to 26 are 7.15pm evenings, and a Saturday matinee at 2.15pm.
For more information and booking visit www.acton-aos.co.uk  or www.crewelyceum.co.uk, or call lyceum booking office 01270 368242.