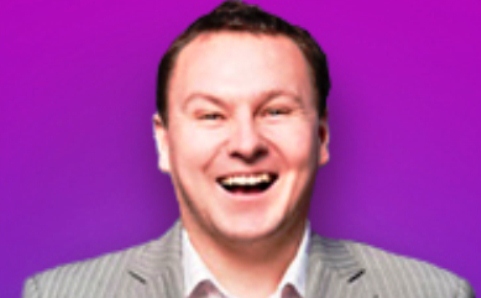 Hundreds of comedy fans laughed in the New Year thanks to another stunning live stand-up show at Nantwich Civic Hall.
Compered brilliantly by cheeky Scouse comedian Sam Avery, the audience was treated to a quality line-up of funnymen.
The sell-out event saw several hundred people enjoy two and half hours of live comedy followed by a disco to see in 2014.
John Warburton was first on the bill, the larger than life comic taking a swipe at family life in Manchester among other anecdotes delivered with dry style and impeccable timing.
The middle act was another Manchester comedian, Mike Newall, who played Nantwich back in March 2012.
His hilarious description of curry and beer nights with his pals on nights out in Stockport made every chap in the crowd nod in appreciation.
Delivered in his trademark deadpan style, Newhall constantly slipped in some clever asides to beef up his material to retain the pace of his set.
But it was final act Mickey D (pictured) once again stole the show, just as he did when the Aussie performed in Nantwich in 2012 as the middle act and brought the house down.
On this evidence, he has lost none of his hilarity and added some new material which gave the set a fresh feel.
Description of life in Birmingham was classic, but he was not afraid to poke fun at himself and fellow Aussies.
And his wry look at living with a partner was observational humour at its best.
It's hard not to love everything about his manner, delivery and on-stage persona.
He has that rare quality of being funny without even saying anything!
The night was a great way to end 2013 for the Civic Comedy promoters, who return to their regular monthly shows on February 7.
Nantwichnews will have more details soon.