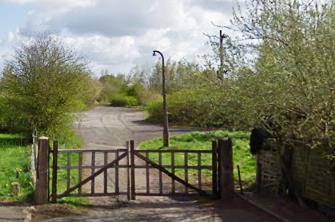 Residents are fighting plans to turn a former RAF camp near Nantwich into a large travellers' site.
If given the go ahead, it would see the Hack Green RAF Camp on Coole Lane, Austerson, turned into nine acre-size plots for Showpeople's families.
The applicants, who call themselves the Hack Green Group, acquired the site after it was left unmanaged for over 35 years and became overgrown and derelict.
Their agents claim it is the most "suitable, available and achievable" in Cheshire East, and that the local authority has a duty to supply a certain number of plots for travellers.
But local residents are unhappy with the plans, and the size of the plot, which backs on to properties on nearby Coole Lane, Crisham Avenue, and Atcherley Close.
Dozens attended a public meeting at Broomhall Chapel, with overwhelming backing to fight the proposal.
They say it will have a knock-on impact on amenities for local people, traffic on Park Road and Audlem Road, destruction of habitat for wildlife, impact on schools and healthcare, and poor access to the site.
One said: "They will make Hack Green look like Butlins!
"One family is likely to have about 10 articulated trailers and caravans. Plus vans and cars."
Audlem Ward Cllr Rachel Bailey and Nantwich Town Council Leader Andrew Martin were at the meeting.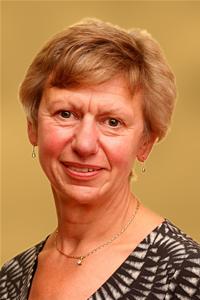 Cllr Bailey (pictured) told Nantwichnews: "No one has an issue with the need for potential travellers' sites.
"My concern is the highways impact, with vehicles coming through Nantwich, and the ability to access the site. It's more traffic on the A500, Peter de Stapleigh Way, passed Brine Leas, Audlem Road and Park Road.
"People who deliver fairgrounds for us have a lot of equipment to maintain which is pretty substantial. The access to the site with all this is directly by residential homes.
"I'm not convinced this is the right location, and it is right that resident express their concerns and ask the question."
Another resident added: "There is a groundswell of opposition to this plan. The main concerns are the size and impact of such a site within a rural community. It is far bigger than the existing community.
"The plan is for 9 yards, that means nobody has any idea how many occupants can live there.
"A similar site in Salford is 1.2 hectares and has 50 plots. Hack Green is nearly 3.8 hectares so the potential is there for many people to move to the hack green site."
Janet Montgomery, of agents Brimble, Lea & Partners said: "The applicants are Travelling Showpeople who are self-employed business people travelling to fairs and who require a base in which to live and work.
"All have strong local connections with the Nantwich area, with two of the group actually having been born in Nantwich.
"As a planning consultant having dealt with many Travelling Showpeople sites, I am confident this group will integrate well with the local community and they will comply with any conditions imposed by the local council to protect residential amenity.
"There will be no greater traffic movement than historically when the site was used as an RAF Camp. The application has addressed previous concerns raised and a lot of the site will be landscaped and used as buffer zones."
Residents have until July 23 to register their views with Cheshire East's planning department.