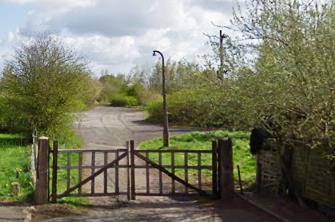 Planners have recommended a controversial bid to turn former Hack Green RAF camp near Nantwich into a large-scale site for travelling families, is rejected.
The plan is to create nine large plots on the site off Coole Lane in Austerson, for showpeople families to live and store fairground equipment.
But campaigners and local residents have been fighting the plan since it first came to light.
And Cheshire East Council planning officers have sided with the campaigners, recommending the plan is refused.
In a report, planners say it should be turned down as it is "not in a sustainable location, impact upon the character of the area and impact upon the living conditions of neighbouring properties".
More than 2,000 people signed a petition against the proposals, while scores of objection letters have been submitted.
Another 110 letters of support for the application have also been received, with many saying Hack Green is the only suitable site in Cheshire East.
Nantwich Town Council and Sound Parish Council have objected, citing a number of reasons including unsuitable roads for the traffic and harm to neighbouring families.
The Hack Green camp became disused in the early 1970s and is home to an array of wildlife, trees, flora and fauna.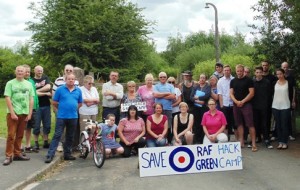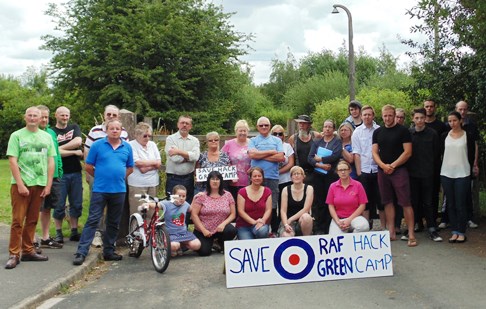 Campaigner Reuben Davies said: "We have been encouraged by the support shown by the local community who, like us, recognise the totally unsuitable nature of this proposal and we would urge anyone who hasn't already done so to write a letter to the council.
"We have looked at this application in great detail since it was submitted and believe we have an extremely strong case for refusal, in particular the applicant's inability to demonstrate there is a need for this type of site in South Cheshire."
Cllr Brian Silvester said: "I am pleased this looks set to be refused.
"The proposal is not in a sustainable location, it would have had a detrimental impact upon the character of the area and upon the living conditions of neighbouring properties.
"I applaud the local residents who contacted me with their concerns. It shows that people power can be successful in some parts of Cheshire East."
In a statement, Janet Montgomery, of the applicant's agent Brimble, Lea & Partners, said: "I am confident this group will integrate well with the local community.
"They will comply with any conditions imposed by the local council to protect residential amenity.
"There will be no greater traffic movement than historically when the site was used as an RAF Camp.
"The application has addressed previous concerns raised and a lot of the site will be landscaped and used as buffer zones."
Councillors on Cheshire East's Southern Planning Committee will meet to decide the application on January 28.