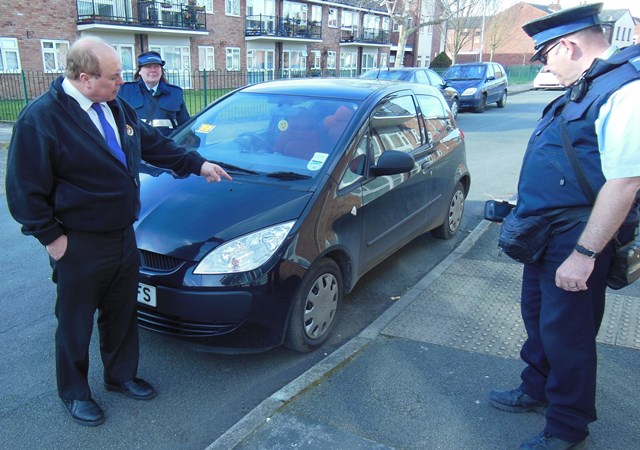 Nantwich Town Council's pilot scheme for tackling on-street parking problems is having an impact, councillors claim.
They say the scheme, now in its fifth week, is resulting in fewer contraventions as people become more aware of where parking is illegal.
Cheshire East Enforcement officers, working with the town council, are targeting various areas of the town where residents have complained about illegal parking.
Nantwich Town Cllr David Marren, who initiated the scheme, said: "This new approach is identifying locations where there have been persistent breaches of the parking regulations, particularly in the evenings when it is assumed officers are not on duty.
"The regulations have been introduced for good reason to control parking over 24 hours and not just during the day time.
"I would encourage residents to notify the Council of any breaches so that they can be investigated."
Enforcement officers from Cheshire East have been issuing tickets for a range of offences, such as this one (pictured) where a vehicle is obstructing a dropped footway.
Residents can notify the council of  problems by ringing 01270 619224 or emailing [email protected]
The council can only deal with enforcing double and single yellow lines, disabled parking close to junctions and parking in front of dropped footways and in front of private driveways if a prior complaint has been made and investigated by Cheshire East.