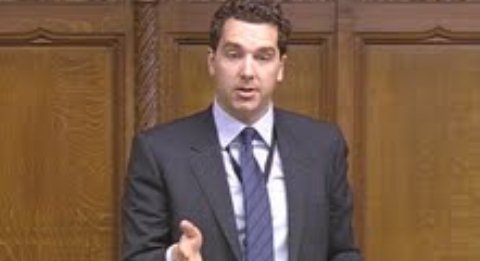 Crewe & Nantwich MP Edward Timpson spoke of his delight after the Muller Homes appeal to build 1,100-homes in Stapeley was thrown out by the Government.
Muller had appealed after an initial refusal by Cheshire East Council to allow their first phase of the proposed "Nantwich South" village off Peter de Stapleigh Way.
But now Secretary of State Eric Pickles has rejected Muller's appeal, which means the refusal decision stands.
Mr Timpson told Nantwichnews it had been "a long time coming" after a four-day inquiry into the controversial appeal was held more than a year ago.
"It has been well worth the wait," he said.
"And it is testament to the vigorous and persistent campaign of the Protect Stapeley group and other local residents.
"Clearly Eric (Pickles) was able to see what we can see, and I know I've been grabbing him at every opportunity to let him know how people feel about this.
"But ultimately, it is the right outcome that will provide that certainty for local residents which will preserve that quality of life they enjoy."
Sandy Gwinn-Freemantle, chairman of Stapeley Parish Council, said: "It has been a long wait but I am delighted with the result, as are my councillor colleagues and parish residents.
"The uncertainty has been unsettling.
"It is now even more important to press ahead with the Neighbourhood Plan to ensure that whatever development comes forward, it is in line with our own vision for the area.
"I would also like to take this opportunity to thank all the local groups and residents who have supported us in our efforts to fight the appeal."
Mr Timpson was among campaigners who launched a petition back in 2012 shortly after Colin Muller, boss of Muller Developments, first unveiled his plans.
"It has been a slow burner, and we will have to look closely at the final decision and the reasons," he added
"But there has been a plethora of applications that have been called in and considered, and this one has been caught up in the log jam."
The Muller rejection is one of three large-scale appeals by developers to be thrown out, including Witters Field in Wistaston and Gresty Oaks in Shavington.
"There is a line being drawn by these decisions, that they are not in keeping with the sustainable development required under the NPPF," Mr Timpson added.
"It is essential that the Local Plan is signed off as soon as possible, but overall this is fantastic news for Stapeley."