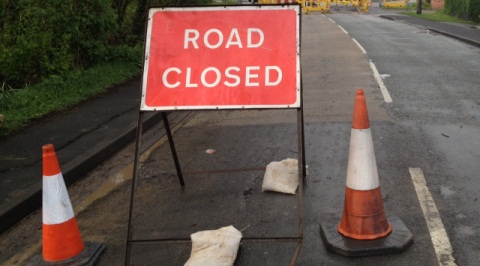 Highways chiefs said "sorry" to hundreds of drivers who were caught up in the traffic problems plaguing Nantwich this week.
Traffic flows in the town are expected to return to normal after a series of emergencies caused delays, Cheshire East Council said.
But at the height of the problems yesterday (March 24), many drivers were stuck in the town centre for almost an hour.
A series of roadworks at key junctions, combined with an accident at Cheerbrook roundabout, were the cause of "serious bottleneck", the council claims.
It started yesterday morning when Scottish Power Networks set up temporary lights on Hospital Street, where crews were restoring electricity supplies after a power outage.
It coincided with hold-ups caused by an overturned tractor on the A500/A51 Newcastle Road close to the Cheerbrook roundabout.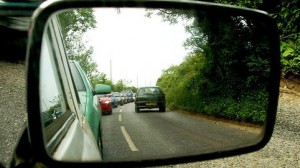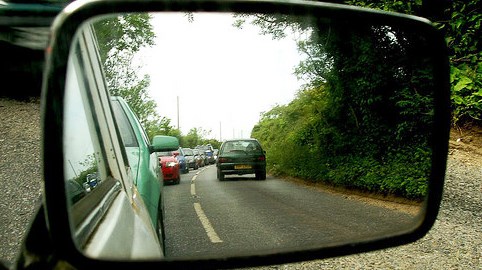 United Utilities were also working at the Sainsbury's roundabout to complete repairs to a burst water main, while Cheshire East Highways was carrying out emergency repairs to a gulley on the A51 near Hurleston.
More delays were caused during the morning rush today (March 25) when the A51 had to be closed between Bluestone traffic lights and Reaseheath College because of a broken-down HGV. The road was reopened at 10.40am.
Gary Mallin, Cheshire East Highways Network Manager, said: "The problems were caused by a combination of emergency works and a traffic incident.
"We have been assured by Scottish Power the works on Hospital Street will be completed today (March 25) and have also instructed United Utilities to complete its work today.
"We have also postponed patching work on Crewe Road, which was due to begin today, and would have entailed a temporary road closure.
"This will now take place after the Nantwich Jazz Festival at Easter.
"Also to avoid disruption during the Jazz Festival, work on town centre pavement repairs will be suspended from 5pm on Wednesday April 1 until 8am on Tuesday April 7.
"Although we are carrying out work on improving the traffic lights at Barony Road and Beam Street, this did not exacerbate the problems because we have set up manned, temporary signals which are more responsive to changes in traffic flows.
"We know that drivers in Nantwich had a rotten time yesterday and this morning and we are sorry for the inconvenience caused.
"We hope the public will understand that this was due to circumstances beyond our control and that we are monitoring the situation very closely."
Shaun Cafferty, who runs Martin & Co on Hospital Street, said they had to let stranded motorists use their toilets!
"It's incredible that the hospital Street work could be classified as low impact, with three way traffic lights on the main route out of Nantwich to Crewe and the motorway.
"More than 20 minutes to get from one end of the street to the other. Our Nantwich office were having to let stranded motorists use our toilet!
"The work is obviously necessary as my own home was without power, but no prior warning that it was scheduled, no diversions running, massive pollution from standing traffic from the fumes, and pretty much a repeat of the London Road problems from last January.
"It's not obvious that lessons have been learnt."