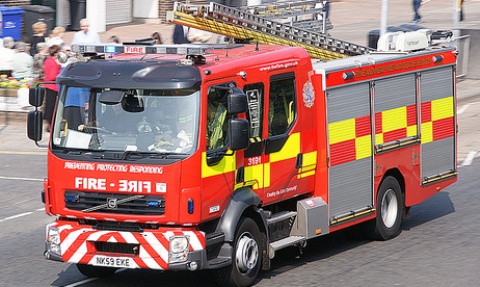 A fire underground on High Street in Nantwich forced nearby shops to be evacuated.
Fire crews and police were called out to the blaze outside the Crown Hotel near the town square after what was described as an "explosion".
Crews tackled a small fire involving underground electricity cables after alarm was raised at about 7.50am today (August 20).
Police set up a cordon around the affected area of the High Street, and an evacuation of nearby shops has taken place.
National Grid and Scottish Power teams are also attending the incident.
Emergency crews and Cheshire East highways are warning of disruption and advising people to avoid the area for now.