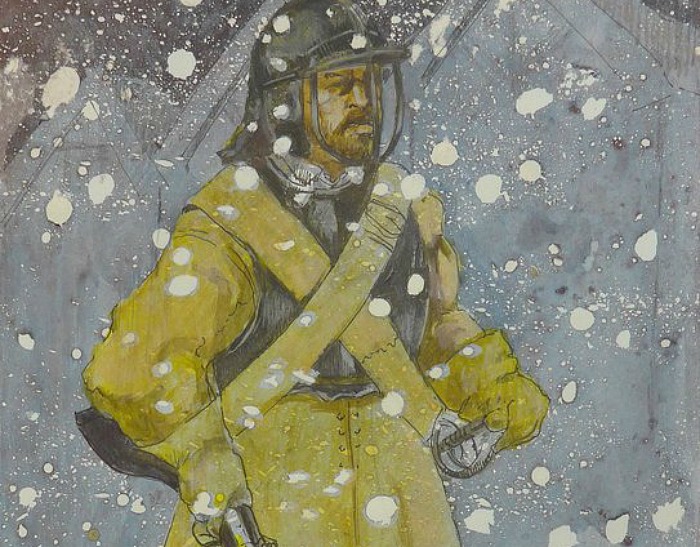 A new exhibition called "A View to a Battle" forms part of the Holly Holy Day commemoration of the Battle of Nantwich.
It opens in the Your Space Gallery of the museum, on Pillory Street, tomorrow (January 6) and runs until Saturday February 6.
Holly Holy Day, which commemorates the battle which took place on January 28 1644, will be held on Mill Island later this month on January 23.
The war has been commemorated in literature and art and particular attention is paid to its portrayal in various stained glass windows, especially those local to Nantwich.
While some of the protagonists were clad in fine uniforms, others were ill clad emphasising the frequent lack of distinction between opposing forces.
Visitors to the exhibition may have pre-conceived notions concerning which side they would have chosen at the beginning of the war in 1642.
The decision at the time may not have been that easy.
On Holly Holy Day on January 23, the museum will open at 10.15am.
Tours of the town and face-painting for children will be available during the morning.
A musketry demonstration led by the Sealed Knot will take place in the Millennium Gallery at 10.30am followed by 17th century music from Forlorne Hope.
Admission to the museum and exhibition is free.
Contact Nantwich Museum on [email protected], call 01270 627104, visit www.nantwichmuseum.org.uk