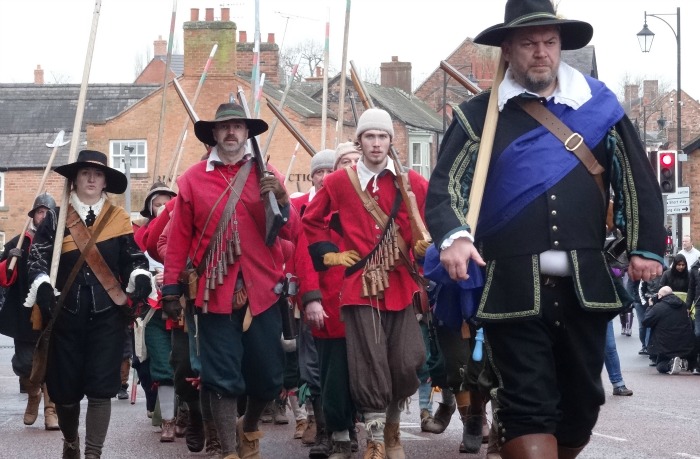 Troops marched and battled each other as thousands of people flocked to Nantwich to enjoy the town's Holly Holy Day celebrations.
The event, which also included a Winter Fayre, took place in and around Nantwich town centre and on Mill Island in dry weather.
It was organised by The Holly Holy Day Society,  in association with the Sealed Knot re-enactment society.
A variety of events took place around the town during the day with a parade from Malbank School and at Nantwich Market Hall, St Mary's Church, Nantwich Bookshop, Nantwich Museum, Pillory Street, the Town Square and Mill Island.
There was entertainment from The Funky Choir, Josh Whittaker, Benjamin Stubbs, Sean Clark-Wilkinson, Wistaston Young Drama Group, Nantwich Players, Domesday Morris Dancers, and the Plough Witches.
There was also a Living History demonstration and a horse parade.
The museum held Civil War Tours, a musketry demonstration led by Sealed Knot, children's activities and17th century music from Forlorne Hope.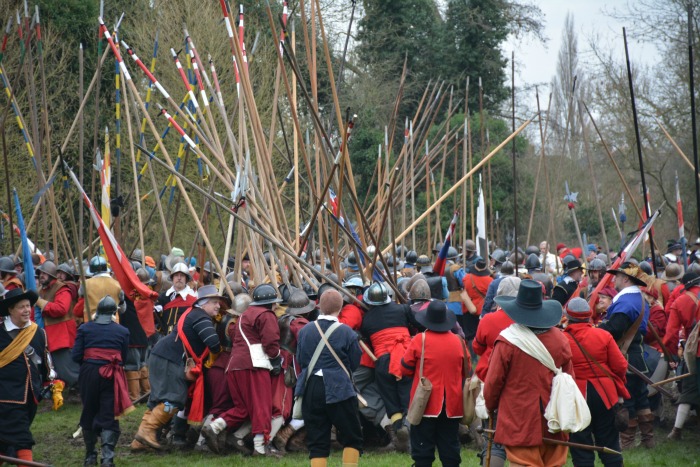 There was a wreath-laying ceremony at the war memorial on the town square to commemorate people who died in the Civil War Battle of Nantwich and other battles.
The 1644 battle was re-enacted on Mill Island, followed byMayor of Nantwich, Councillor Andrew Martin presenting the Rose Bowl to the best regiment won by the King's Lifeguard.
Holly Holy Day traces back to the 17th century and the four-year long first English Civil War between Parliamentarians (Roundheads) and the Royalists (Cavaliers) loyal to Charles I.
This year is the 372nd anniversary of the original battle, which took place on 25th January 1644. It is the 44th time the re-enactment has taken place.
(words and pictures by Jonathan White)