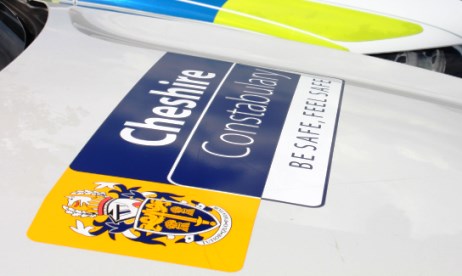 Cheshire Police issued 1,600 parking tickets when it didn't have the power to do so, it has emerged.
The errant Fixed Penalty Notices were issued by PCSOs who did not have authority in their contracts to impose them.
But the force, which has apologised, says it will NOT reimburse motorists who received those FPNs as they were issued "in good faith".
A force inquiry discovered omissions in the employment contracts of a number of PCSOs, before 2006 and after 2010.
The force said all PCSOs were instructed to stop issuing FPNs once the problem with contracts was discovered.
Assistant Chief Constable Mark Roberts said: "No PCSO acted knowingly beyond their powers in issuing parking tickets to motorists, nor did the organisation knowingly permit PCSOs to issue tickets in the absence of an ability to do so.
"Indeed, appropriate and extensive training was delivered to all PCSOs to provide them with the knowledge and training to issue these tickets correctly.
"We have thoroughly reviewed our position.
"Following legal advice, we do not propose to reimburse those individuals who may have been given a fixed penalty notice by a PCSO without the contractual power.
"By paying the fine, motorists have admitted their liability for the parking violation; and administratively, the force cannot confidently identify those who may have paid the parking ticket.
"Whilst we are confident that all fixed penalty notices were issued in good faith, the Constabulary wishes to apologise for the uncertainty this has generated."
John Dwyer, Cheshire's Police & Crime Commissioner, added: "I'm very disappointed this mistake has been made.
"I have now been fully briefed on the results of the review.
"It is clear previous chief constables wished PCSOs to have the power, but an administrative error meant this wasn't implemented.
"While I remain unhappy this issue has arisen, the Constabulary has acted to ensure all PCSO employment contracts now contain the necessary powers."
The terms of the affected PCSOs have now been brought in line so that all are now able to exercise the appropriate powers, and this power has now been reinstated.