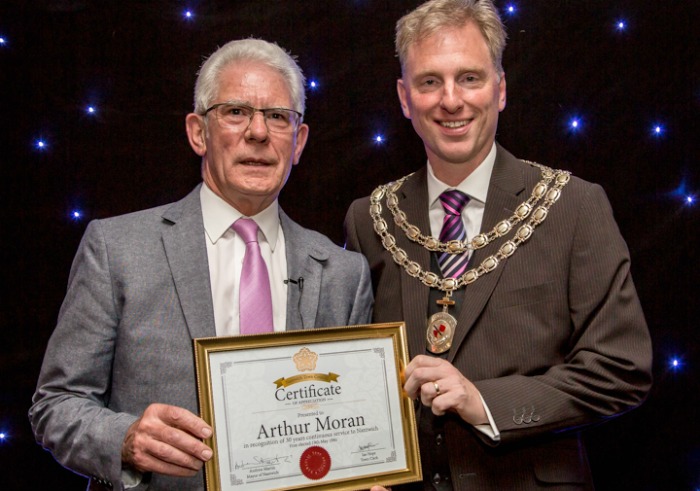 Friends, colleagues and dignitaries gathered in Nantwich to pay tribute to Cllr Arthur Moran who has served the town for 30 years.
Hundreds attended a special celebration for Cllr Moran at Nantwich Civic Hall.
The evening was a fun night of music, dancing, food and presentation of gifts.
Fellow town councillors attended along with Nantwich Mayor, Cllr Andrew Martin.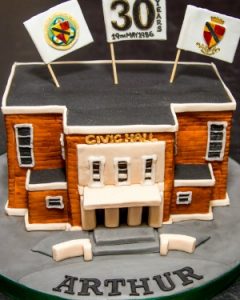 Cllr Martin gave a speech and presented Arthur with a certificate and gift.
He was also presented with a miniature Civic Hall cake, by town council communications officer Sheryl Birtles.
Arthur was joined on the dance floor by Cllr Martin, and the Mayoress of Cheshire East Cllr Olivia Hunter.
Arthur will be Cllr Hunter's deputy Mayor of Cheshire East for 2016-17.
(pictures courtesy of Nantwich Events Photography)