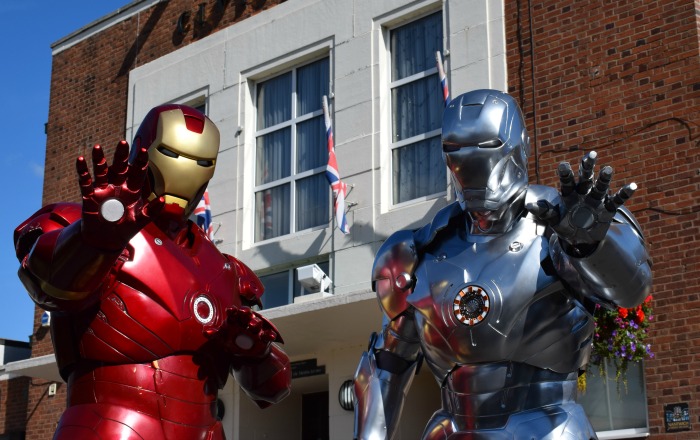 Hundreds of sci-fi fans flocked to Nantwich for the third 'NanoCon' comic-con at the Civic Hall.
The main hall featured a collectors market of stalls, selling collectable merchandise, hand-made goods and artwork, and ample autograph and photo opportunities with stars of TV and the movies.
Numerous characters and superheroes were seen outside and inside the venue including Stormtroopers, Kylo Ren, a Jawa, Boba Fett, Pikachu, Jack Sparrow, a Dalek, Batman, Captain America and Iron Man.
There was also a scale model of the Battlestar Galactica rag-tag fleet, hand-made over three years by Philip Cocking.
Several children and adults came in costume including Darth Vader, the Hulk, Wonder Woman and the Joker.
The event was attended by hundreds of sci-fi lovers and TV/movie fans and in an official capacity by Nantwich Mayor Cllr Andrew Martin.
(Pics by Jonathan White)