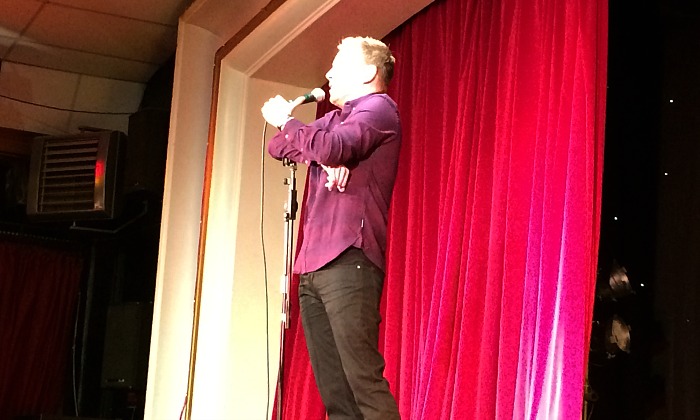 Four top comedians took to the stage – and took on the crowd – in the latest Very Best in Stand Up show in Nantwich.
A packed Civic Hall witnessed quality live comedy for three hours, with the usual array of memorable moments and belly-aching laughter.
Witnessing how stage performers deal with the mindless hecklers provides a real insight into the character of top comedians.
And without doubt, on this night, compere Dave Johns showed just how to do it.
Johns was arguably the star of the show, with his blend of Georgie banter and outrageous gags leaving the audience in stitches.
His parting shot at a front row heckler, that the last thing he would want is his "undivided attention", was pure gold.
Johns, one of the stars of the new Ken Loach film "I, Daniel Blake", showed true quality with visual gags, audience ribbing and linking to the three other acts.
First on was giant Aussie funnyman Colin Cole, who was making his debut, and he showed plenty of potential with some excellent material.
Cole was not afraid to push the comedy boundaries in terms of sexuality and race, but there's no doubt he has a great delivery which many audiences will buy into.
Middle act Angela Barnes showed class in handling the same heckling buffoons, and she delivered great material which 99.99% of the audience found funny!
And headline act Andrew Ryan brought his sharp, hilarious Irish wit back to the Nantwich stage.
True comedy fans on Friday night lapped every second of it up.
It was a shame a few comedy 'novices' declined to show them – and the rest of the audience – some respect with their annoying non-stop chatter during performances.
But – as they say – that's showbusiness!
Nantwich is blessed to host these monthly shows, for just £10 a ticket, so it's on to the next one in November.
We're already looking forward to it.
Visit www.civiccomedy.co.uk for more details.