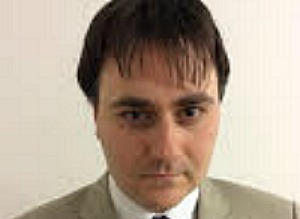 A former Malbank School pupil has been chosen as the UKIP Parliamentary candidate for Crewe and Nantwich in June's General Election.
Cllr Michael Stanley was born in Crewe to a family that ran a number of pubs in Crewe from the 1970s to the late 1990s.
The 35-year-old went to the Monks Coppenhall School and then Malbank High School in Nantwich.
He is married to Cindy, who is from the Dominican Republic, but is now a British citizen.
Cllr Stanley (pictured) trained as an actor in Manchester and is currently an on-board operative on the railways.
He is a Parish Councillor for the Woolstanwood Ward of the Minshull Vernon and District Parish Council.
In 2015, he stood for UKIP in the St. Barnabas Ward for Cheshire East Council and Crewe Town Council.
He said: "I want more funds for our local NHS and to cut the bureaucracy and waste.
"UKIP will abolish car parking charges at Leighton Hospital. These charges are a tax on being ill.
"I support the UKIP 'Campaign to Save the British Pub' because local pubs are a unique part of our heritage that must be retained."
Cllr Stanley also says his campaign will focus on education and schools funding, in light of the Government's plans for a new National Funding Formula.