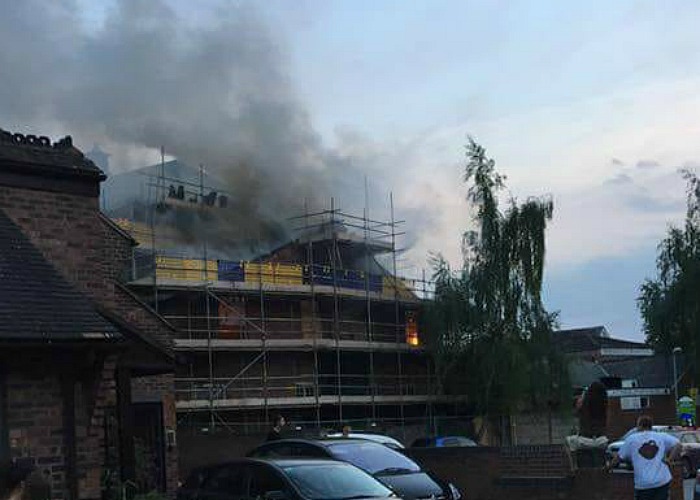 Fire crews have battled a major blaze which ripped through the roof of the former Methodist Church on Hospital Street in Nantwich.
The fire broke out around 9pm, and crews rushed to the scene to cordon off the area.
One eyewitness described seeing the roof "well ablaze" as she drove into the car ark near the Bowling Green pub.
She said: "I was driving into bowling green car park, saw the flames and drove straight back out!
"There are fire engines on the scene. Best for people to stay away from the area as there's a lot of smoke."
"I left as they'd arrived so not sure if they have closed it off now. I imagine so as the building is so close to the road."
Jan Cullen, landlady of nearby Boot & Shoe pub on Hospital Street, said fire crews managed to bring the blaze under control quickly.
"They closed the road quickly, and it seemed to be under control, but there was a lot of very acrid thick smoke."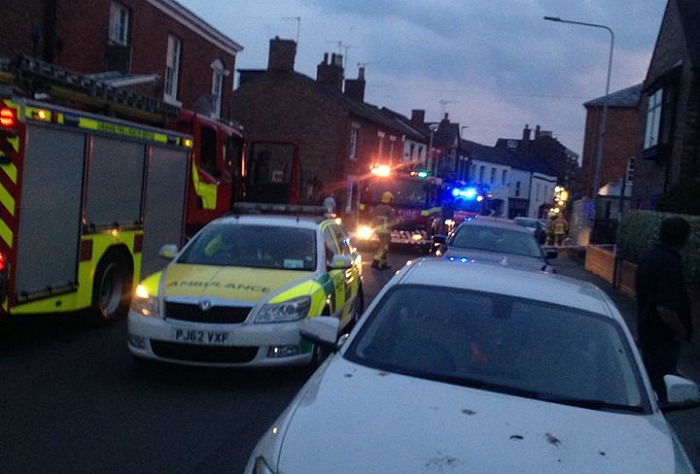 The building, which is Grade II Listed, is currently being renovated and developed into apartments.
The church – also known as the Wesleyan Chapel – closed in 2009 when the congregation moved across the road to the former school rooms.
It's not clear how the fire started at this stage.
Cheshire Fire, police and paramedics are on the scene. It's not clear if anyone has been injured.
(pictures courtesy of Nantwichnews readers)