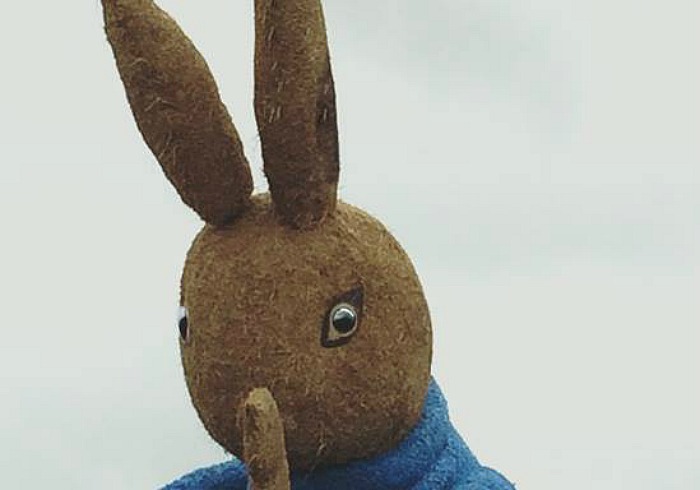 The giant straw Peter Rabbit sculpture is back in his rightful Nantwich place just four months after being burned to the ground.
The replacement 40th structure was unveiled this week by Snugburys – together with a CCTV camera and alarms!
In February, many were devastated when we revealed how the sculpture had been torched by suspected arsonists at the site off the A51 in Hurleston.
But sisters Hannah, Kitty and Chloe Sadler, who run Snugburys, have today thanked everyone who helped raise the funds to have him rebuilt.
They said: "To all who have supported us with the rebuild of Peter Rabbit, especially to the wonderful volunteers and very kind donations!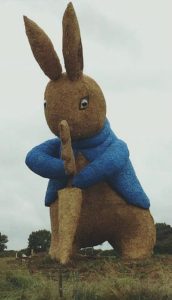 "Peter Rabbit now has his very own CCTV cameras and alarms to look after him.
"We look forward to seeing him standing tall on the Cheshire plains once again!"
The original straw sculpture was built by Burland-based Harbrook Engineering to celebrate 150th anniversary of Beatrix Potter, who created the character.
But in early February this year, it went up in flames.
Fundraiser Sean Whalley set up the Justgiving page which reached £1,200 just a few days after the blaze.
He said: "It's a monumental effort by everyone as we smashed our target amount in under 48 hours! Excellent community spirit shown by everyone."
Now Peter looks set to thrill young and old alike during the 2017 summer season.
Snugburys have also posted a video showing volunteers helping to construct the new Peter Rabbit.