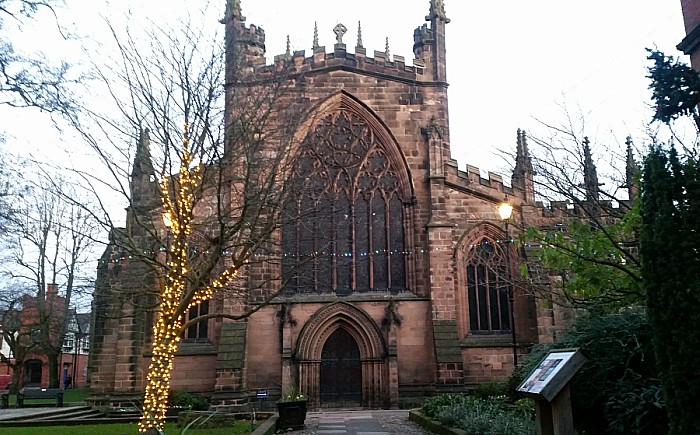 A Christmas carol specially composed for Nantwich will be premiered before a packed crowd at St Mary's Church on December 16.
The Nantwich Carol, celebrating the town's historic and famous cheese industry, will have its official unveiling during Nantwich Choral Society's festive family concert this Saturday.
Composers were invited to pen music for the carol as part of a £600 national competition staged by the society in the summer.
The first prize winner, John Madden from Liverpool, is artistic director at the National Schools Symphony Orchestra.
Choral Society spokeswoman Elizabeth Lea said: "Composers were asked to write music for one of three pieces from the Oxford Book of Carols or they could select the new Nantwich Carol.
"We put the word out through social media and were delighted to receive 22 high quality entries.
"The brief was for an uplifting contemporary composition, something that would set toes tapping and be enjoyed by a large audience of local families in the run up to Christmas.
"Each were judged separately and was a big surprise to discover that, without knowing it, judges had awarded both first and second prize to the same composer!
"Now we are looking forward to welcoming John Madden to St Mary's for our traditional carol concert when he will hear the works performed.
"It's always a hugely popular event filling the church with local families and this year we can offer them the opportunity to hear Nantwich's very own carol."
Joining the Choral Society will be the talented Nantwich Young Voices and Sandbach Young Voices.
Tickets are £10 for adults, £5 students and free for children under 16.
They are available from the church shop, Civic Hall, choir members or by visiting www.nantwichchoral.org.uk