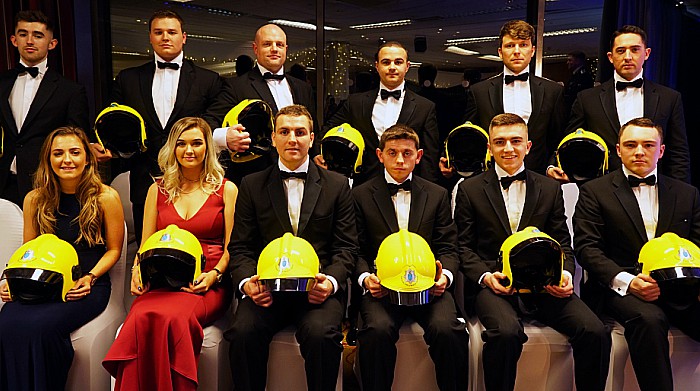 Young people who graduated from a Prince's Trust Programme are to become Firefighter and Community Safety Apprentices with Cheshire Fire and Rescue Service.
The team of 12, all dressed in black tie for the occasion, gave a two-minute speech at the celebration, held at the Macdonald Portal Hotel in Tarporley, to complete their graduation.
Graduating from the course were:
Adam Fenley
Ben Burgyone
David Kirk
Ellie Ditchfield
Jonathan Dutton-Guiver
Louie Burton
Matthew Scanlon
Oliver Myers
Olivia Lovatt
Sean Coles
Shaun McCloskey
Tomos Avis
The specially designed programme provided an opportunity to gain qualifications and an insight into the importance of supporting the community and working as a team.
Before becoming a Firefighter and Community Safety Apprentice, they have to attend and successfully complete a 12-week programme.
Andrea Harvey, director of transformation at Cheshire Fire and Rescue Service, said: "I would like to congratulate everyone on the team for completing this programme and, while doing so, making a difference in the local community.
"I know they have all worked extremely hard to achieve this goal and they should be very proud.
"I look forward to seeing them develop and become trainee firefighters in the future."
The group will now progress to gaining experience in different fire and rescue service departments, including operational training, over the next 21 months.
For more information about being a Firefighter and Community Safety Apprentice, visit the website www.cheshirefire.gov.uk