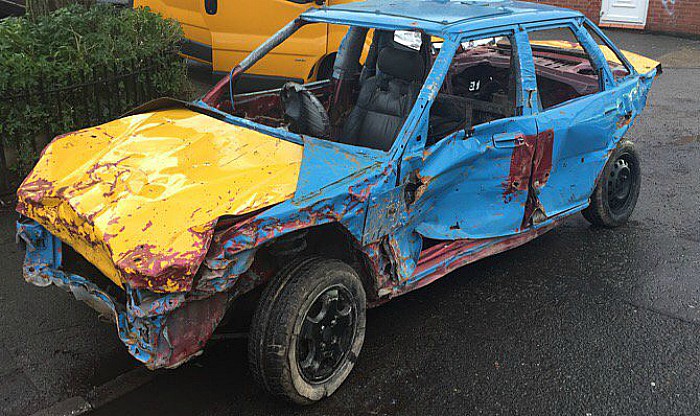 Police were stunned when they had to stop to pull over this vehicle on a South Cheshire road.
The car, which looks like it's seen a few old banger races, was seized by Cheshire Police Taskforce officers in Crewe earlier today (December 30).
It's believed that behind the crumbling wreck is a red Rover.
In a tweet, police said: "Stopped by @PoliceCrewe – we kid you not!
"Driver was reported for having no insurance and using a vehicle in a dangerous condition!
"Vehicle seized. It was once a Rover in red by the way!"
(pic courtesy of @CPTaskforce)