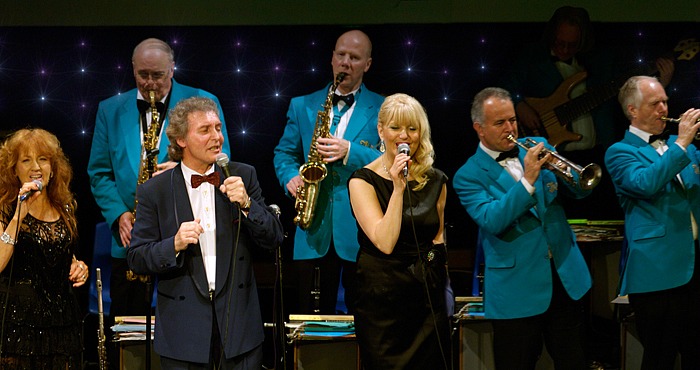 Mayor of Cheshire East Arthur Moran will hold the annual charity dance at Nantwich Civic Hall later this month.
Cllr Moran, who represents Nantwich North and West and is also a town councillor, has chosen ovarian cancer and protate cancer charities to benefit from the dance.
Todd Miller and The Joe Loss Orchestra will be making a popular return to the Civic Hall for the dance on Saturday February 17.
Cllr Moran and his late wife Margaret have run charity dances for more than 20 years featuring Todd and the Orchestra and raised many thousands of pounds for charity.
He said: "It felt fitting that while Mayor of Cheshire East, the band should play for my charity dance.
"They really know how to put on a good night and I would urge you to join me for a great night of music and dance."
The band plays a wide variety of music spanning 50 years, from the Glenn Miller era through to present day and the likes of Adele and Cee Lo Green.
Ticket sales have already been popular and Cllr Moran is keen to have a full house to raise money for Target Ovarian Cancer and Leighton Hospital Prostrate Cancer Support Group.
Tickets are £15 for the dance and are available from Nantwich Civic Hall, call 01270 628633, online at www.nantwichtowncouncil.gov.uk or Nicola Carberry, Mayor's Secretary, on 01270 686475.