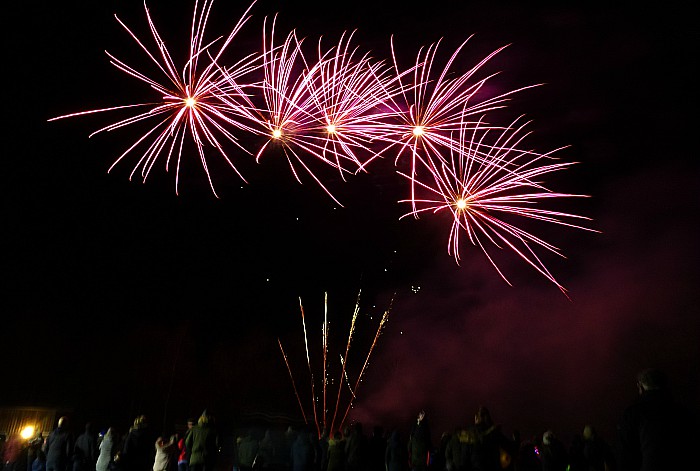 Highfields Academy hosted their first ever Chinese New Year Fireworks event at their school on Cumberland Avenue in Nantwich, writes Jonathan White.
Their annual late-October Bonfire Night display was carried over from 2017 due to extensive roofing work on the school premises.
A set of firecrackers were lit to "ward off evil spirits", followed by the draw for the raffle prizes.
Ed from Year 6 won the competition to start the fireworks and enthusiastically led the crowd in a ten-second countdown to a dazzling nine-minute display.
The weather was crisp and clear with the fireworks and music system supplied and choreographed by Blitz Fireworks of Crewe.
In the school hall there were numerous games including wheel of fortune, chopsticks game, pull the chopstick, tin can alley, and a raffle along with refreshments.
Year 6 pupils produced a spectacular hanging set of Chinese lanterns which criss-crossed the hall.
Proceeds from the event will go to Highfields Academy.
Daisy and Jelly, international students visiting from Changchun in China, said: "This is the first time we have seen music and fireworks together.
"We really enjoyed the evening."
The Chinese calendar attaches different animals from the zodiac to each lunar year in a cycle of 12 years. 2018 will be the Year of the Dog.