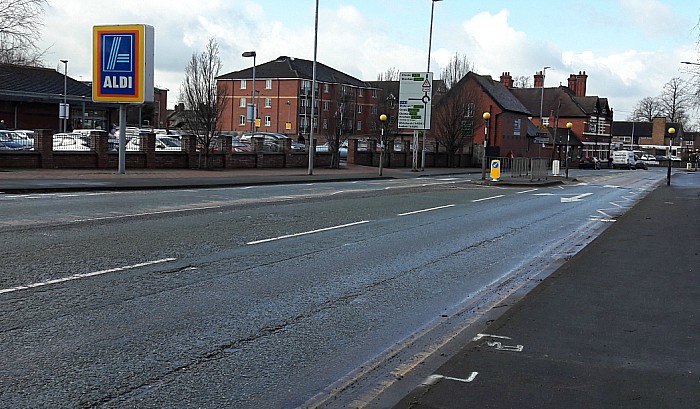 Council chiefs have admitted resurfacing work on a busy Nantwich road had to be repaired – just three weeks after it was completed!
Work to resurface Station Road and Prachitts Row near Aldi supermarket was carried out the week before Easter, with closures over several days.
It was part of a larger scheme to improve pedestrian and road safety with an upgrade of zebra crossings and new road markings.
But drivers noticed within a couple of weeks that the new road surface was already crumbling and causing potholes in some places.
So contractors were ordered back to re-do the work last week, with more overnight closures in place.
Councillor Don Stockton, Cheshire East Council cabinet member with responsibility for highways, said: "The material laid by the contractor at this location was not of the required standard in some places.
"This can happen very occasionally and we responded appropriately.
"The contractor undertook this remedial work at no additional cost to the authority.
"We will be returning to Pratchitts Row roundabout on Sunday May 13, to complete the final stage of this scheme.
"This work was originally planned earlier but has been cancelled due to the poor weather conditions that have been forecast."
More information on this scheme can be found at https://www.cheshireeast.gov.uk/highways_and_roads/roadworks/nantwich-highway-improvement-scheme.aspx