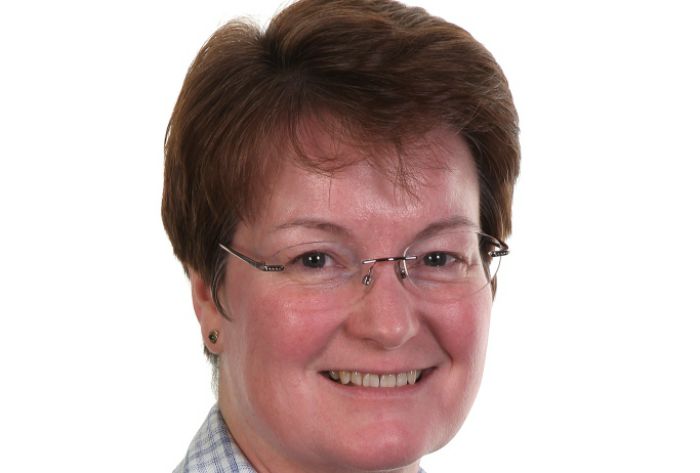 A Wybunbury councillor says there is "no point" in having the local plan if Cheshire East Council doesn't do more to scrutinise housing developers.
Cllr Janet Clowes (pictured), cabinet member for adult social care and integration, spoke out at a southern planning committee meeting over an application to build 44 houses in Shavington.
As committee members considered the Wainhomes proposal, the member for Wybunbury hit out at a lack of detail in the firm's application on whether the scheme's ground floor apartments would be suitable for elderly or disabled residents.
"That's really quite important," she told the committee.
"I think really it's just very disappointing that when we get to the reserved matters stage we've got all the policies, we've got the design statement, but we are still not having those robust conversations with developers to make sure we are providing housing that is good for all our residents, as opposed to those that make the most profit.
"I do hope that moving forward we will be having those robust conversations otherwise there's no point having a local plan, there's no point having a housing strategy, there's no point having strategies for vulnerable and older people.
"We do have an ageing demographic, it's not going to go away, and it's going to get more important that we get that right."
Wainhomes was ultimately granted planning approval for the development off Chestnut Avenue.
The company will build six one-bedroom properties, eight two-bedroom homes, six three-bedroom homes, 21 four-bedroom properties and three five-bedroom homes on the site – with 13 of the properties being affordable homes.
Stephen Harris, from Emery Planning, which was acting on behalf of Wainhomes, told the committee: "We have provided a wide range of house types and mix. We've also provided bungalows.
"From our perspective we feel that we've met what the council has asked for in terms of needs."
Cheshire East Council rejected the scheme when the developer first proposed it for outline approval two years ago, but this was overturned on appeal.
Cllr Steven Edgar, Conservative member for Shavington, had spoken against the original application.
He wanted to secure the best solution for his residents following the appeal decision – including a move to stop lorries parking on Chestnut Avenue.
"We all know we can't stop the wagons arriving early, but they simply cannot park in Chestnut Avenue," he said.
"When we attended the site visit, some of us observed a bus hitting the wingmirror of a parked car. Chestnut Avenue is very narrow."
The committee unanimously agreed to approve the scheme, along with informative conditions to stop lorries parking in Chestnut Avenue and making loud reversing bleeps.