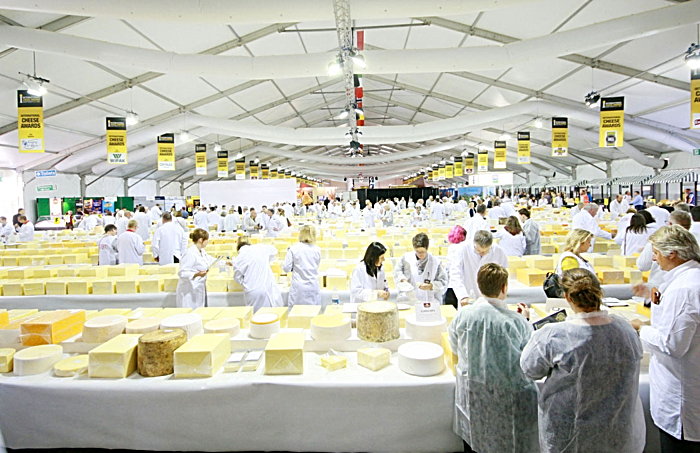 Nantwich Town Council is to be the main sponsor of the International Cheese Awards Marquee at this year's Nantwich Show.
Councillors voted unanimously to back a five-year sponsorship deal which they believe will provide major benefits to the town.
Cllr Peter Groves, of Nantwich South and Stapeley, said: "I am very encouraged to see the Town Council getting involved with the show.
"It is one of the major events in the calendar and it will be of great benefit to our economy."
Nantwich Deputy Mayor Cllr Arthur Moran, who is also a director of Nantwich Show, said: "This is great news for both Nantwich Town Council and Nantwich Show.
"It is very good to see the council involved in this prestigious event."
The International Cheese Awards and Nantwich Show are held every year at Dorfold Park, and attract more than 40,000 visitors.
The renowned Cheese Marquee is a colossal 83,000 sq ft so it can hold world record entries of 4,455 cheeses from some 26 countries around the world.
Event secretary Adrian Lawrence said: "The International Cheese & Dairy Awards are delighted to be associated with Nantwich Town Council and their sponsorship of the Cheese Pavilion.
"We look forward to further spreading the name of the lovely town of Nantwich throughout the world via the visitors and exhibitors."
This year's show will take place on Wednesday July 25.