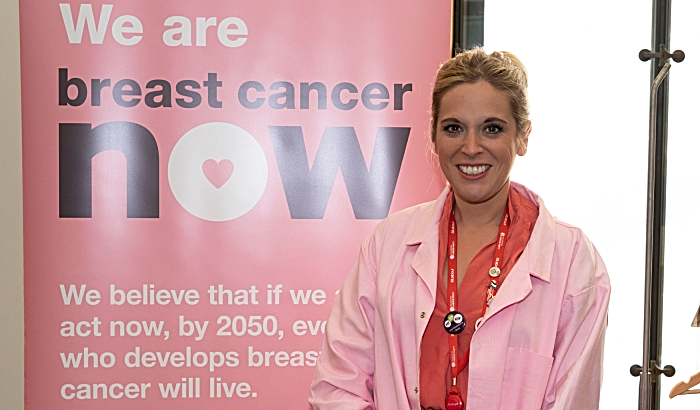 Crewe & Nantwich MP Laura Smith joined the search for new life-saving breast cancer treatments at a research fair in Parliament.
The fair, hosted by UK charity Breast Cancer Now, was an opportunity to meet scientists behind cutting-edge research.
Ms Smith and other MPs used a smartphone microscope to examine tissue samples, observed how tumour biopsies are taken, and took chemical taste tests which showed how genetics can influence how the body functions.
They learned about the work of the landmark Breast Cancer Now Generations Study, which is following more than 113,000 women in the UK over 40 years, and spoke to researchers about the importance of the Breast Cancer Now Tissue Bank.
Every year, around 55,000 women and around 350 men in the UK are diagnosed with breast cancer, and sadly around 11,500 still lose their lives to the disease each year.
Laura Smith said: "It was fantastic to hear from scientists first-hand about the diverse ways in which they are tackling breast cancer, and to know that research efforts are in full force throughout the UK is incredibly heartening.
"Having heard about the great strides made by Breast Cancer Now scientists, it is clear their pioneering research will play a huge part in improving outcomes for those with breast cancer in Crewe & Nantwich and will hopefully help us prevent the disease taking more lives in the future."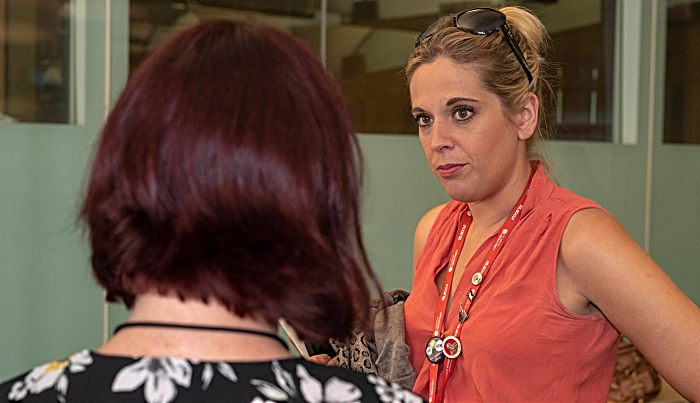 Dr Simon Vincent, Director of Research at Breast Cancer Now, said: "We were thrilled to welcome Laura Smith to meet with our world-leading scientists, and showcase the ground-breaking research that our supporters in Crewe & Nantwich are making possible."
Meanwhile, Ms Smith, marked the 70th birthday of the NHS both in Westminster and in the constituency.
She hosted a street stall in Nantwich with a birthday card for members of the public to sign.
"The NHS remains one of Britain's most cherished institutions and Labour's greatest ever achievement," she said.
"It has stood the test of time as the most powerful engine for social justice we have ever seen.
"I want to pay tribute to our hardworking staff at Leighton Hospital, whose tireless dedication and compassion has touched all of our lives. Every minute of every day our NHS demonstrates sheer compassion in action.
"Theresa May's pledge on funding will mean nothing to patients until she clearly outlines which taxes are going to rise to pay for it.
"On the 70th anniversary of our NHS we should remember the millions of lives bettered and lengthened by our NHS.
"Labour will always stand up for our NHS, the brilliant staff at Leighton Hospital, and protect the service for generations to come."