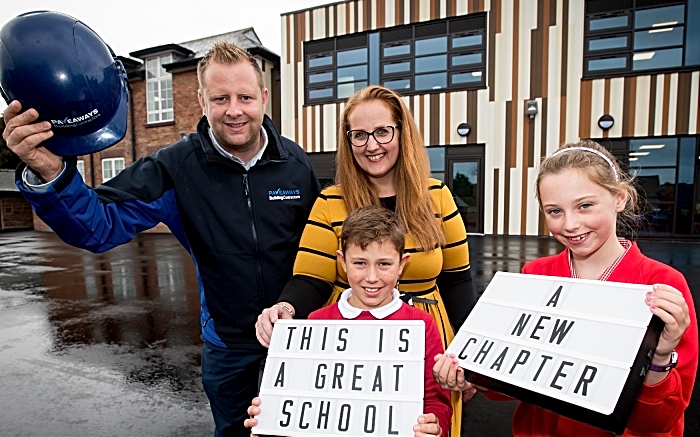 A £1.5 million project to extend and remodel Tarporley Church of England School to cater for rising pupil numbers has been completed.
The school in Park Road now features four new classrooms, a larger hall, new entrance, multi use games area and playground.
The new accommodation means the school, currently over-subscribed, can offer an additional 105 places, increasing the roll to 315 pupils.
The nine-month build was carried out by Shropshire building contractor Pave Aways.
Gill Tyler, chair of the school's governing body, added: "This has been a significant development for our school and we are delighted with the end
result.
"The school now has excellent facilities and is future proofed to allow for an increased number of pupils.
"Children have watched progress with interest and it has been a learning process for them as well with Pave Aways giving assemblies on health and safety and construction."
Pave Aways managing director Steven Owen said: "It has been a very exciting build to work on and great to see the children's reactions as their new look school took shape.
"This has been a flagship project for us as we are doing an increasing amount of work in the education sector and in Cheshire as a whole."
The company completed education projects worth more than £15 million in the last financial year.
One of its latest projects is to build the new £10 million state of the art luxury spa at Carden Park.
Work began at the hotel and golf course, dubbed Cheshire's country estate, in June and the new facility will open in summer 2019.
(Pic: Pave Aways construction director Jamie Evans, headteacher Kerry Forrester and pupils Sam Stockton and Ella Jones)