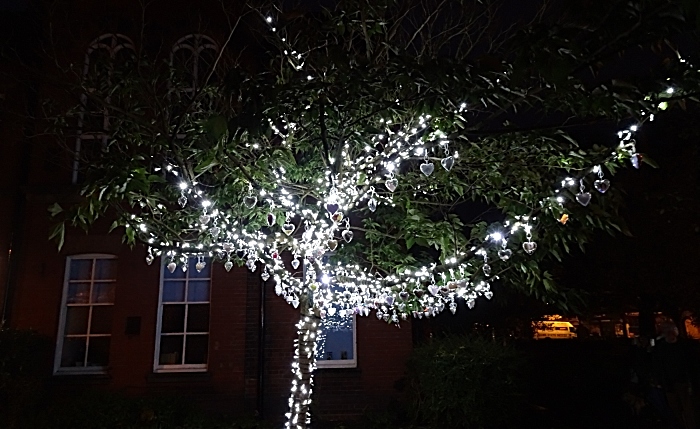 Crowds gathered in front of St Mary's Church in Nantwich for the switch on of the town's Tree of Light, to remember loved ones.
The moving service was led by Rev Dr Mark Hart of St Mary's Church.
After welcoming the crowds, he introduced the Mayor of Nantwich, Councillor David Marren.
Cllr Marren said: "I'm honoured to be part of this special occasion.
"As you may be aware this is the first year Nantwich has had a tree of light and we felt it fitting to dedicate it to my late colleague Councillor Norma Simpson, who sadly passed away a few months ago.
"Christmas is often a time when people come together with family and friends, but for many people who have lost someone close it can be a time of sadness.
"By lighting this tree, we hope it gives everyone the chance to reflect and acknowledge the much-loved family and friends that can't be with us now."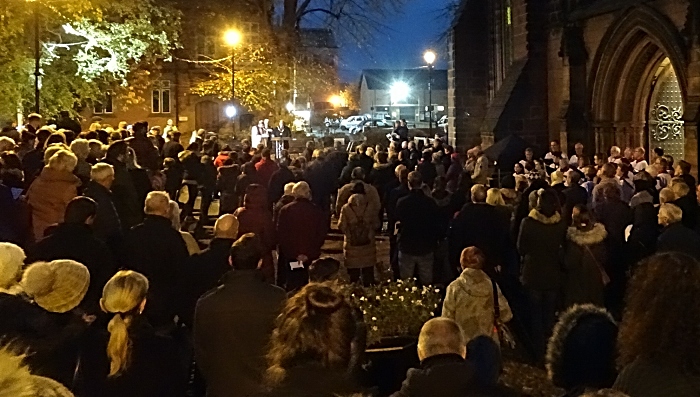 The choir of St Mary's and the congregation sang Amazing Grace which was followed by the moving poem Footprints in the Sand, read by the Deputy Mayor of Nantwich Cllr Arthur Moran.
He said: "This poem is very close to my heart, it was given to me after losing my father and I have found it of great comfort and I hope others will too."
After prayers the choir sang the moving "Holy is the true light" by William Harris, while the Tree of Light, which is adorned in personalised baubles, was turned on.
On the lead up to the event, people were invited to make a donation of £5 to dedicate a bauble to a loved one or a special cause, with all proceeds going to Nantwich First Responders, Nantwich Fire Cadets, Hope House and St Mary's Church.
The tree will remain lit until the 12th night of Christmas, when the lights will be turned off and baubles removed.
Baubles can then be collected from the Civic Hall after Monday January 14.
Donations for baubles can still be made at Nantwich Civic Hall and baubles will be included on the tree throughout the festive season.
(pics courtesy of Jonathan White)