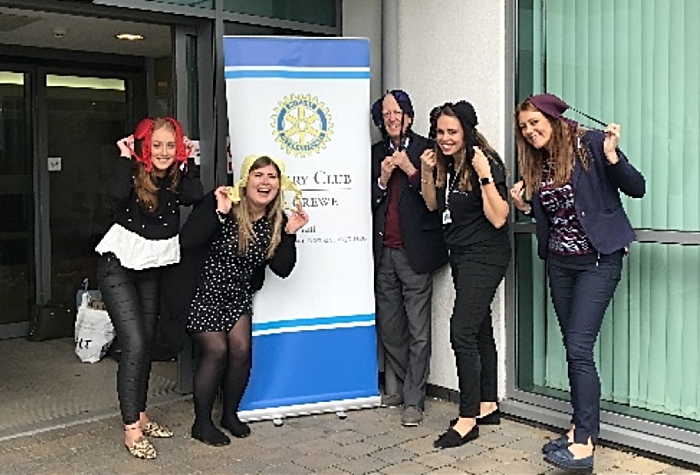 Female colleagues at The County Group in Crewe happily binned their bras in the name of a good cause.
They collected more than 50 bras in bin bags for the Against Breast Cancer annual fundraiser.
The textile recovery project prevents bras going into landfill before they are sent to developing countries such as Togo, Ghana and Kenya where bras remain too expensive to produce locally.
For every tonne collected, the charity receives £700 towards research.
County Group head of marketing Claire Smith said: "After running a collection of bras and receiving generous donations, we were able to make a much-appreciated contribution to Rotary Club of Crewe and Nantwich Weaver who were coordinating the effort locally.
"Big thanks to the Rotary and to Ibis Hotels for allowing us to offload our bras at their Crewe base.
"It was a pleasure to be part of this important fundraiser."
County's new business development manager Lauren Tudor helped to coordinate the collection.
She said: "There's great camaraderie at County and genuine kind-heartedness towards the community where we live and do business.
"I'm enjoying every minute!"
Mother-of-two Lauren, from Nantwich, is keen to connect with local businesses and will welcome Chamber members to January's Final Friday event at their Crewe head office.
Businesses that would like a free no-obligation review of their insurance cover can call her on 07811 141271 or email [email protected]