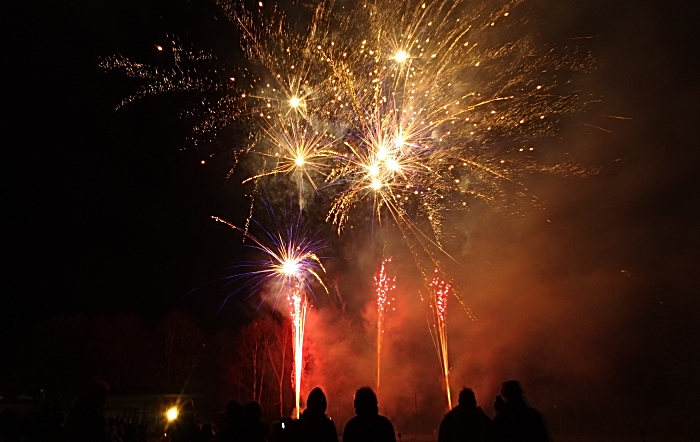 Highfields Academy in Nantwich hosted their second annual Chinese New Year Fireworks event at their school on Cumberland Avenue, writes Jonathan White.
A line of firecrackers was lit prior to the fireworks to "ward off evil spirits".
Year 1 pupil, George, aged 6, won the opportunity to start the fireworks.
George and friend Bruce enthusiastically led the crowd in a five-second countdown to pressing the start button for a dazzling nine-minute display.
The weather was crisp and clear with the fireworks and music system supplied and choreographed by Blitz Fireworks of Crewe.
In the school hall there were numerous games including Chopstick pinch, Piggy in the hole, Decorate a ginger pig, plus a Crafts corner, tombola and prize raffle, along with refreshments.
There was also an impressive 'Kung Hei Fat Choi!' (Happy New Year!) wall display featuring several Chinese dragon drawings.
During the evening pupils showed off their lit Chinese lanterns.
Proceeds from the event will go to Highfields Academy.
The Chinese calendar attaches different animals from the zodiac to each lunar year in a cycle of 12 years. 2019 will be the Year of the Pig.
(Pictures courtesy of Jonathan White)